Cuiheng Group officially renamed the four industrial parks in Cuiheng New District as the Zhongshan Life Science Park, the CHIS Park, the Cuiheng Building, and the Cuiheng International Science and Technology Innovation Center. It marks that a batch of high-end industrial carriers have been constructed in Cuiheng New District and are under the phase of attracting investment and going into operation.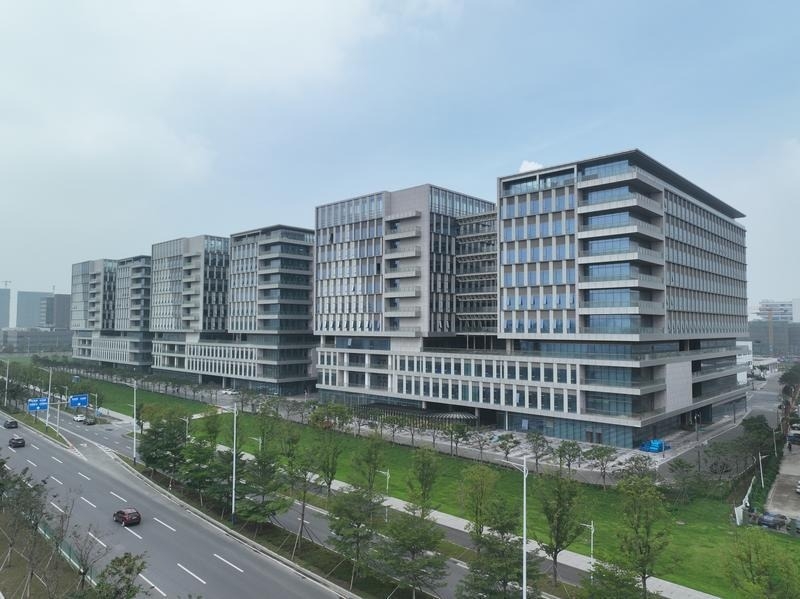 The Zhongshan Life Science Park
With a total investment of 6.8 billion yuan, the Zhongshan Life Science Park located at No.10 Heqing Road covers an area of 268 mu and has a gross construction area of 710,000 square meters. The park is built as an integrated industrial platform for the research and development, commercialization of achievements, platform services and industrial incubation of the bio-medicine industry. Currently, it is the biomedical industry platform with the largest investment that has been built in the Greater Bay Area.

"The entire park will be built in two phases. Phase 1, including 18 single buildings, has introduced the Zhongshan Institute for Drug Discovery. Facilities such as a laboratory animal center, the headquarters and scientific research buildings, the Biomedicine Cube, isotope laboratories and a big data center is currently under construction," said a staff member of the park's operation organization, adding that the park also offers professional supporting amenities including talent apartments, restaurants, incubators and public conference rooms, and will open on September 26.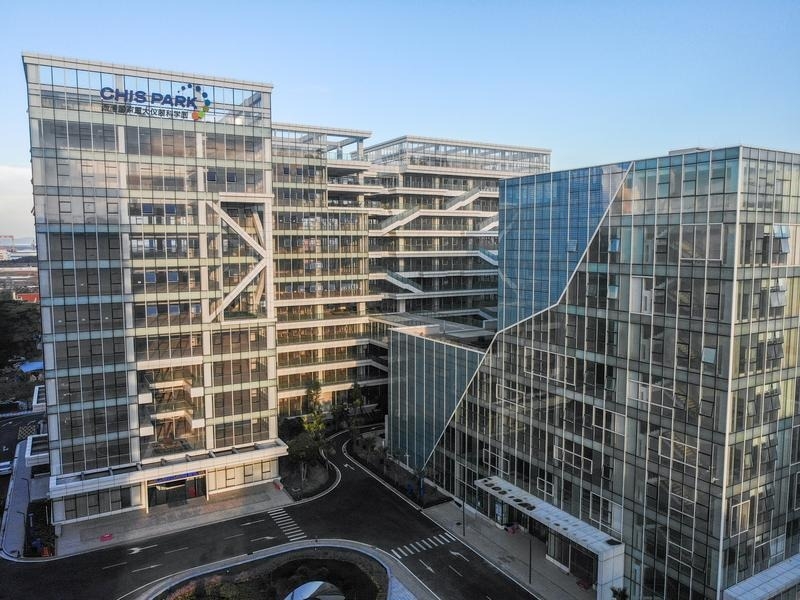 The CHIS Park
Located at No.34 Xiangshan Avenue, the CHIS Park is the first national industrial park for major instrument. The 78,000-square-meter park includes R&D centers, incubation centers and talent apartments.

The Cuiheng Building focuses primarily on business finance, architectural design, modern services and other sectors, aiming to create a high-end business platform for office use, business, leisure and entertainment.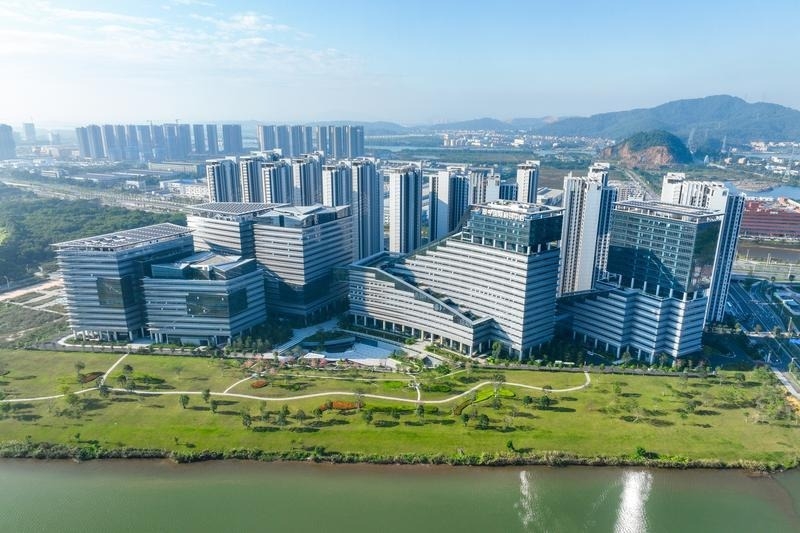 The Cuiheng International Science and Technology Innovation Center
The Cuiheng International Science and Technology Innovation Center consists of four high-rise office buildings and a two-story commercial podium, offering villa-style, open-type, skip-floor, small-depth and garden-style office areas. The Center focuses on modern service industries such as sci-tech finance, information technology and the digital economy. The Cuiheng Pilot Zone for Integrated Development of Fintech Industry of Guangdong and the Zhongshan service base of the Shenzhen Stock Exchange have been unveiled in the Center.