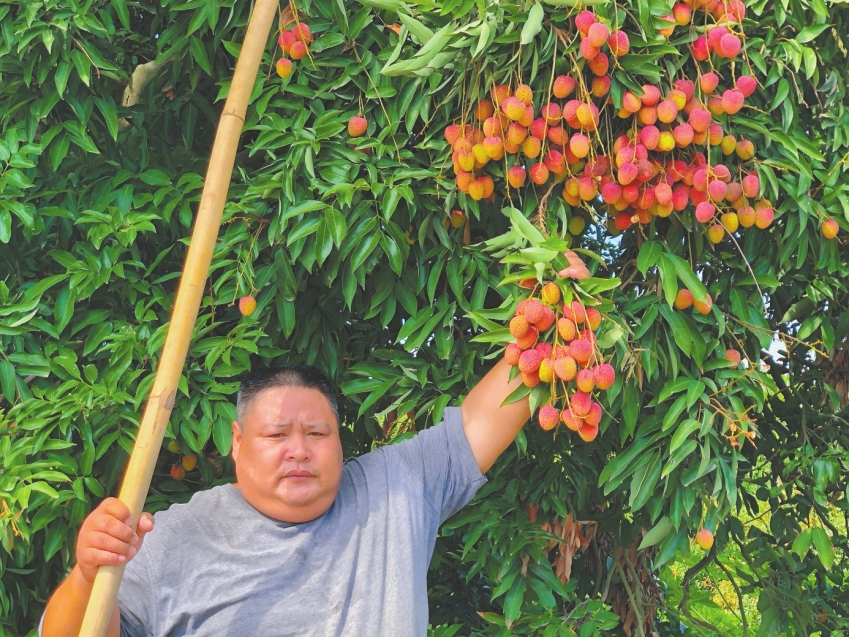 This may varieties of lychee in Minzhong Town have ripened and are ready to go to the market. This Lingnan fruit has attracted groups of tourists.

"In our farm, the 'Sanyuehong' lychees have been all picked, and the market price is 8 to 10 yuan/kg. These are black leaf lychees, also known as 'Wuyuehong', which will soon be picked." He Shuming, owner of a lychee farm in Xinping Fourth Village, Minzhong Town, said that every year his lychee are sold out within two months.

According to "The Minzhong Scenery", the history of planting lychee trees in Minzhong Town can be traced back 100 years. In the 1970s to 1990s, black leaf lychees in Xinlun Village of Minzhong Town had a very high reputation. People flocked to pick and buy lychees on the riverbanks in fruit mature period.

"High-quality fruit will bring tourists. Their love and praise are my motivation to continue", He Shuming said.