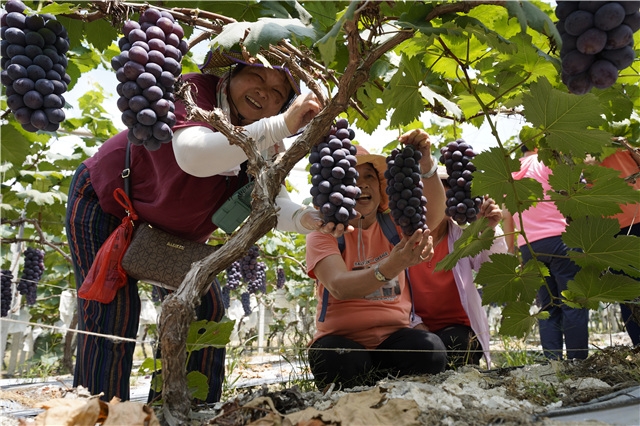 May is the best time to try the delicious summer grapes produced by Jinfeng Ecological Vineyard beside Jinfeng Road in Shenwan Town.

"There has been little rain and sufficient sunlight this year so far. These conditions are conducive to the growing of summer grapes, which taste better and sweeter, with a higher production this year," said Zhuo Dangrong, manager of the vineyard.

The vineyard covers an area of about 50 mu. Apart from summer grapes in May, there are also Kyoho grapes and Shine-Muscat grapes which will ripen in June. In addition, a small amount of Shenwan pineapples in the Vineyard will also come into season soon.

Staff of the publicity and culture center of Shenwan Town revealed that a campsite will be built on the mountain areas opposite of Jinfeng Road to attract more tourists and promote the development of Shenwan's all-for-one tourism.