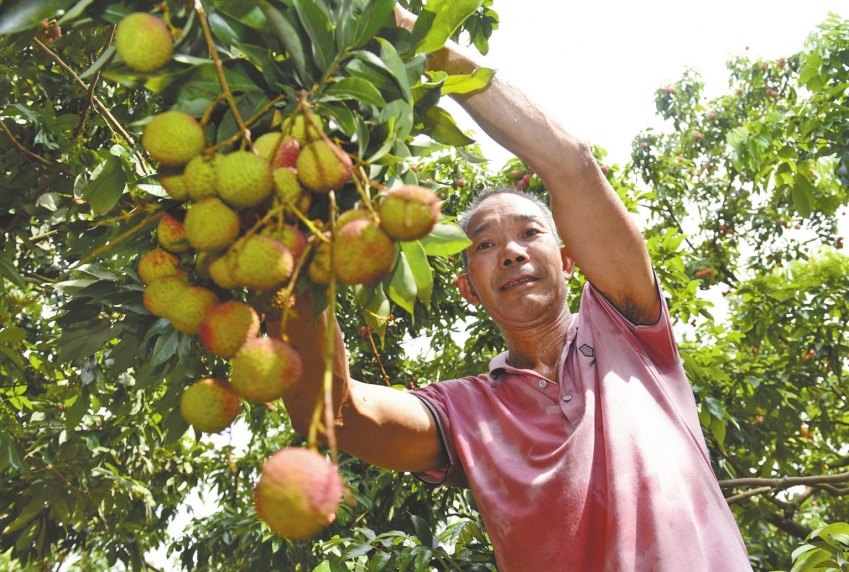 On June 2, fruit farmers picked red lychee from rows of leafy trees near Quchong Street in South District.
He Guihong, who has been a fruit farmer for more than 20 years, said that right now is peak season for picking lychee and thousands of pounds of lychee are sold every day. All varieties of lychee will be for sale by the end of this month.

This year lychee is more affordable. A fruit distributor in Torch Development Zone said that it is a bumper year for lychee, and the lychee in Guangxi and surrounding cities have also ripened. The price of lychee in the market is at least about 6 yuan per kilogram lower than last year.