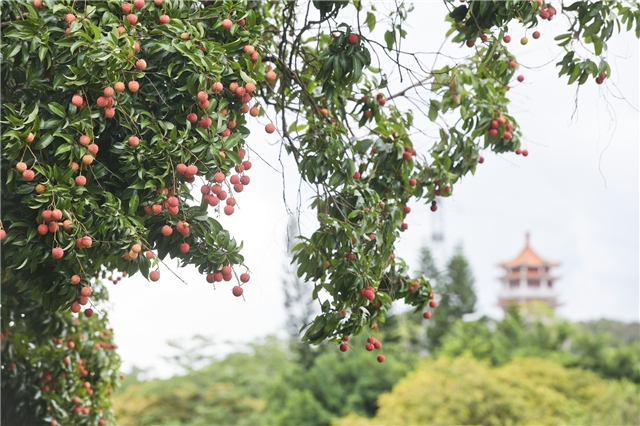 It is the season for lychee. Beautiful red lychee currently hang from leafy trees in Zimaling Park.

In order to prevent potential safety hazards from tourists picking lychee off trees on their own, the Zhongshan garden management department has assigned staff to pick ripe lychee.

At the park, many citizens and tourists have tasted the fresh lychee picked by garden workers free of charge.