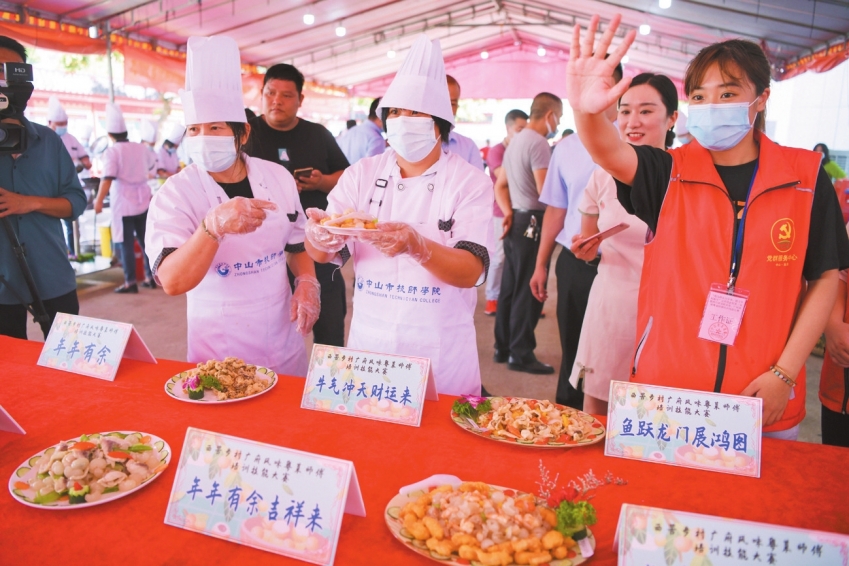 The 3rd Xigu Longan Culture Festival and the 1st Xigubu Village Cantonese Cuisine Chef Skills Competition kicked off in Xigubu Village, Dongfeng Town on July 8.

The best longan was selected based on appearance, fragrance, sweetness and kernel size. Chen Guijin of the 12th team of Xigubu Village won the title of "Fruit King" this year.

At the first Cantonese cuisine chef skills competition, trainees from the rural revitalization expert service station were invited to cook designated dishes with local agricultural products such as grass carp and crispy longan. The winners will be honored as the "Rising Star of Cantonese Cuisine Chefs".

Longan has been a specialty of Xigubu Village for more than 100 years. With good taste and juicy, crisp and sweet pulp, it won the bronze medal in the first China Agricultural Exposition in October 1992. There are more than 20,000 longan trees grown in the village.