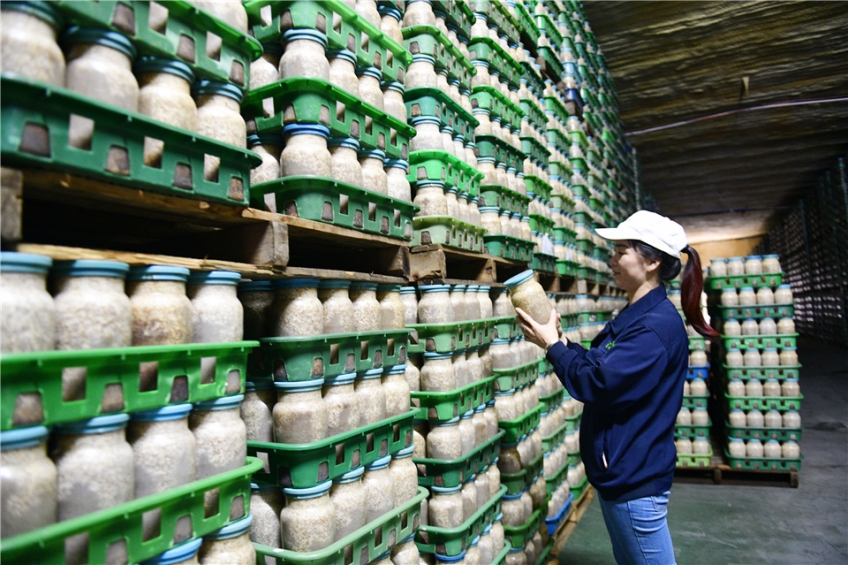 Transparent plastic bottles filled with rows of enoki mushrooms are neatly arranged and move along the conveyor belts of Zhongshan Yuanzaishan Fungus Industry Co Ltd.

With intelligent production lines, Yuanzaishan Fungus is able to produce and export hundreds of tons of enoki mushrooms to all parts of the country every day, which helps boost the high-quality development of the agricultural economy in Zhongshan.

According to the Zhongshan Bureau of Statistics, Zhongshan's agricultural economy showed a good momentum of rapid development in the first half of this year. The output of edible mushrooms increased by 24.7% year-on-year, 90% of the growth was contributed by Yuanzaishan Fungus.

"The 10,000-square-meter cultivation room is run under data management," said Lai Yaping, founder of the company, adding that last year, the company began to use big data systems to manage its production, and hired a professional team to develop a management APP.

"Traditional extensive farming methods hinder competitiveness forming, so modern agriculture must be innovative and utilize industrial and intelligent production," Lai said. "About 1 out of 3 kilograms of enoki mushrooms in the Pearl River Delta are from our company."