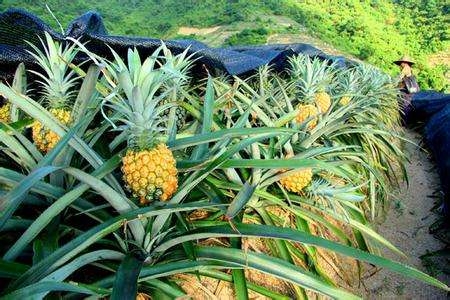 The eleventh batch of 399 national "One product for One village" model villages and towns was recently announced, including 24 in Guangdong province. Shenwan Town was the only one from Zhongshan that made the list with Shenwan Pineapples.

Shenwan Pineapple has a planting history of over 100 years. In 2020, a total of 3377 mu (about 225 hectares) of land in the town were used to grow Shenwan Pineapples, with a production of 5,000 tons (or 1,500 kg per mu). The output value per mu was about 71 million yuan.

In terms of integrated development of industries, Shenwan Town promotes the all-for-one tourism basing on the pineapple industry and creates a high-quality tourism route that integrates science popularization, leisure, sightseeing and other elements. Shenwan Town has built a number of village history museums and a pineapple science museum as well as has launched industrial tourism programs to enrich visitors' traveling experience.

In addition, Shenwan Town also made great efforts to push forward the "production-warehousing and processing-scientific research" integrated development of the pineapple industry, strengthen cooperation with research institutions and universities, and improve processing degree and added value of pineapple products by developing new drinks, baking techniques and cultural creative products.