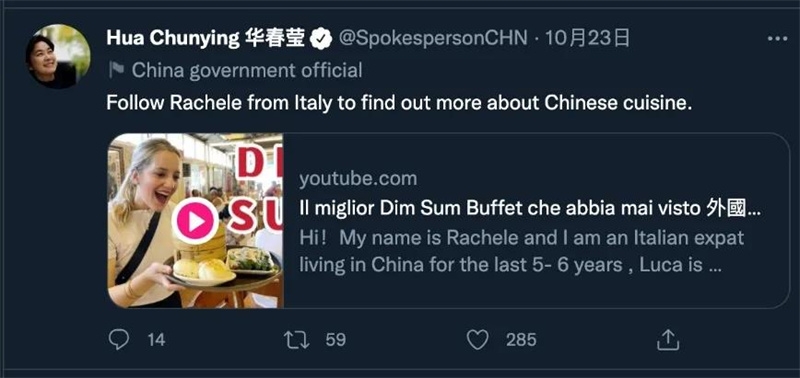 Hua Chunying, assistant minister of the Ministry of Foreign Affairs, recently reposted a video of a foreigner experiencing Cantonese morning tea on social media, with a comment saying that everyone is welcome to find out more about Chinese cuisine. The video was shot this September in South District, Zhongshan, by Italian vlogger Rachele.

Rachele said she was surprised by Hua Chunying's 'like' and felt really happy. She lives in Hangzhou, Zhejiang Province now. In September, she visited Zhongshan and in the course of a few days, she enjoyed the Drunken Dragon Dance show in West District and tasted Shaxi porridge and morning tea at Aiqun Restaurant in South District.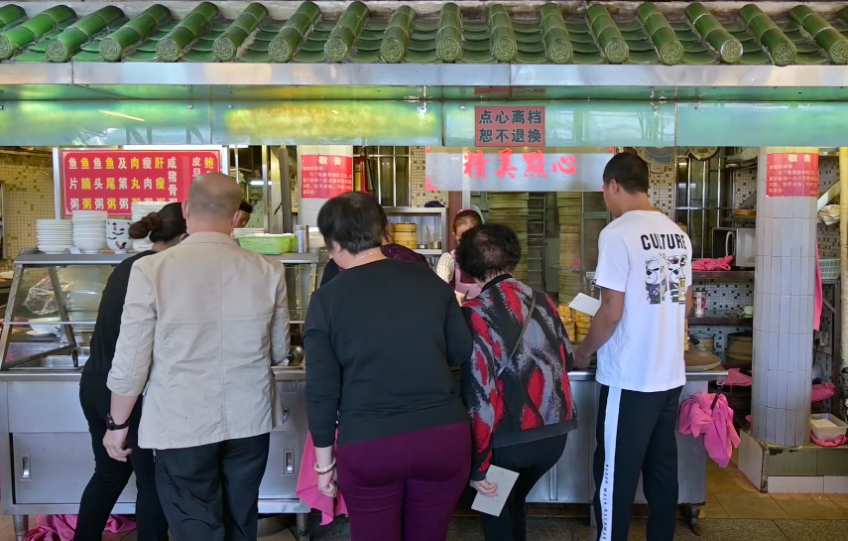 "We have been curious about the food culture of Cantonese morning tea for a long time. After experiencing it, we felt that the taste was particularly delicious and enjoyable," Rachele said. After the video went viral, many Chinese and foreign netizens commented that they hoped to taste Cantonese morning tea too.

Rachele just started uploading videos on social media platform last February. At that time, she uploaded a video made on the high-speed train during the return journey to Hangzhou with her husband from his hometown. Unexpectedly, she received many responses from foreign netizens. Because of this, she began to travel all over the country to showcase a real and objective view of China to the outside world.

Many residents in South District also thumb up Rachele's video and expresse a warm welcome for other people to visit Zhongshan and enjoy morning tea.