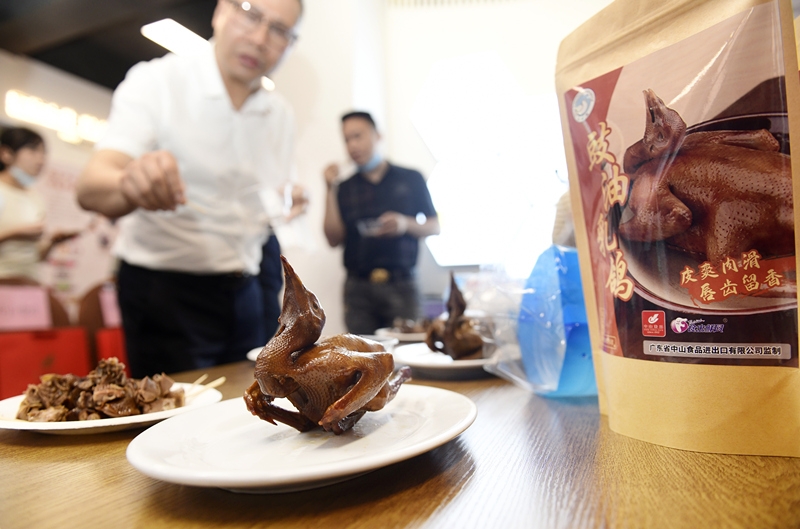 Zhongshan Foodstuffs Imp & Exp Co Ltd (ZSFCO) of Guangdong launched its new ready-made Shiqi pigeon product on May 20. After simple heating, consumers can enjoy yummy squabs with four flavors: salt baked, soy-sauce, spicy and braised.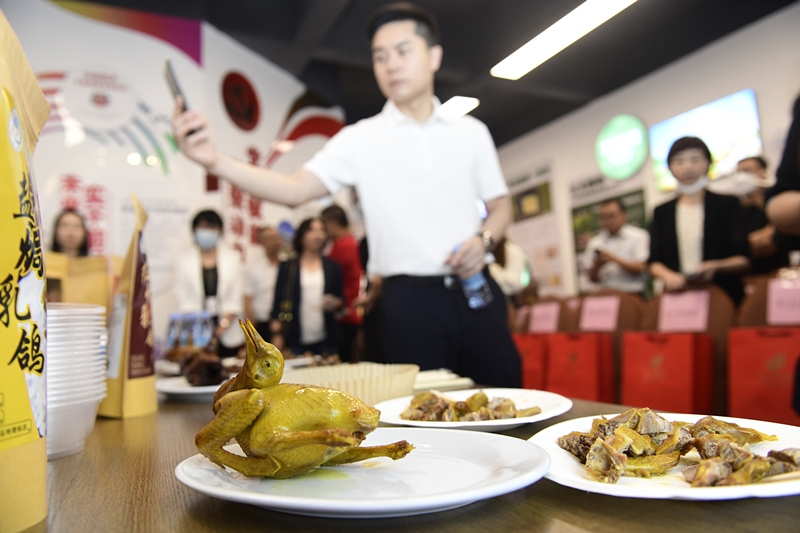 In the context of Guangdong working energetically to develop the ready-made food industry, ZSFCO develops its self-own brand, Ready-made Shiqi Pigeon, with pigeons raised and produced in its production base as raw materials and a special recipe featuring many Cantonese cuisine chefs' ideas.

In the future, Shiqi Pigeon, a specialty of Zhongshan, will be sold to the whole country as a ready-made dish with multiple flavors in an easier way. ZSFCO also plans to develop more ready-made dishes based on other Zhongshan specialties, such as Baishi Longjun Pig and Baishi Chicken.