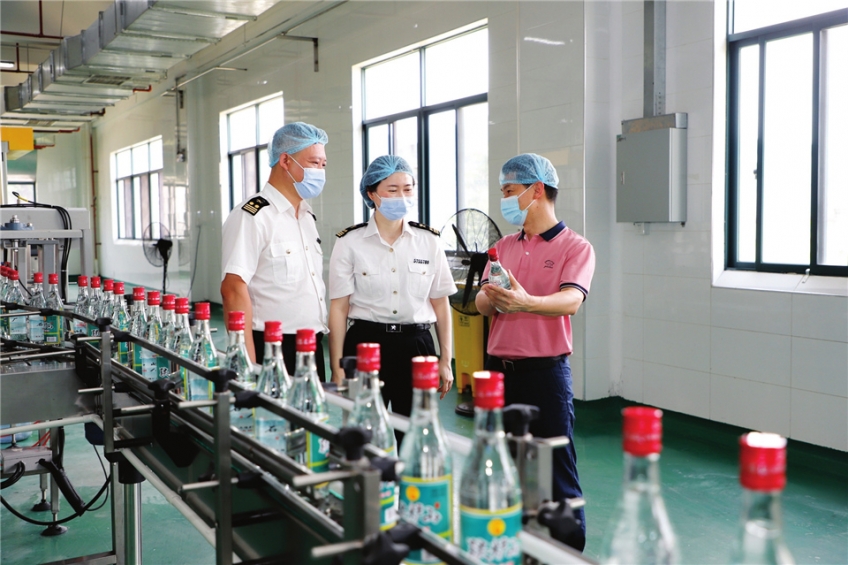 The Shiqi Rice Wine Brewing techniques used by Zhongshan Shiqi Brewery recently made the list of the eighth batch of representative provincial intangible cultural heritage.
Shiqi Brewery was founded in 1956. Last year, it had moved into the new factory area in Shenwan Town, which cost an investment of 200 million yuan, said Gu Zhuanhong, deputy general manager of Shiqi Brewery and the fifth-generation inheritor of the Shiqi Rice Wine Brewing techniques. With modern equipment and traditional brewing techniques, the company now can produce 30,000 tons of time-honored rice wine per year.
The Shiqi Rice Wine Brewing techniques originated in the Ming Dynasty and have a history of nearly 500 years so far. "Although modern technology is adopted in packaging and equipment, we always adhere to the most traditional brewing method to make rice wine products." Gu said.
"In recent years, we have strengthened research and development and launched such new products as green plum wine and ginger wine. We have also blended local characteristic elements with the packaging, trying to win the favor of young consumers." Gu added.
Statistics show that the Qijiang River Bridge rice wine has become one of the popular alcohol drinks among Hong Kong and Macao people and accounts for 40% of the Hong Kong and Macao market.
From January to May this year, Shiqi Brewery has exported 573 tons of Qijiang River Bridge rice wine, with a total value of 3.595 million yuan.