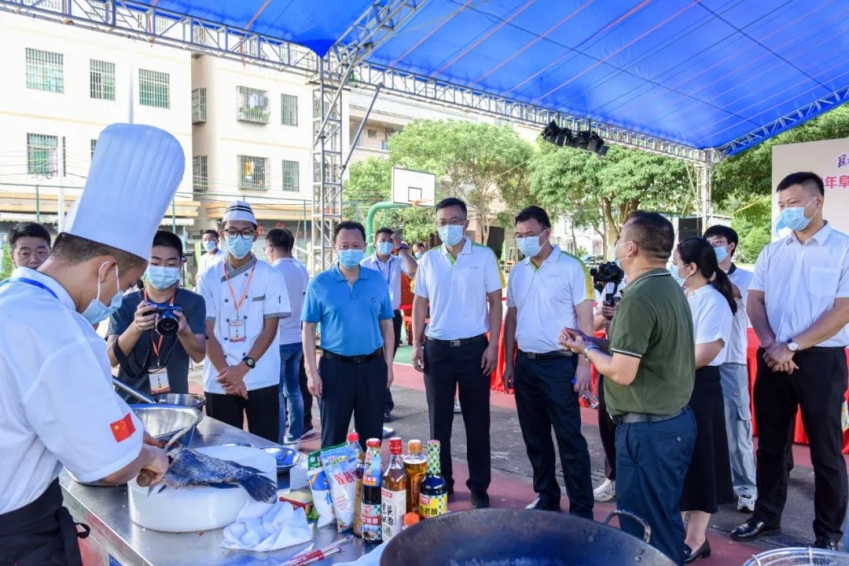 The first "Cantonese Cuisine Chef" Crisped Tilapia Cooking Competition in Fusha Town kicked off days before.

The competition revolved around crisped tilapia, a specialty product in Fusha Town, with 12 Cantonese cuisine chefs from different restaurants in Fusha Town participating.

In the end, two gold, three silver, and five bronze medals as well as fourteen excellence awards were given out. The Fried Fish Belly from Lijinglou Restaurant and the Crispy Tilapia Fish Ball from Longtingxuan Restaurant won the gold medals.