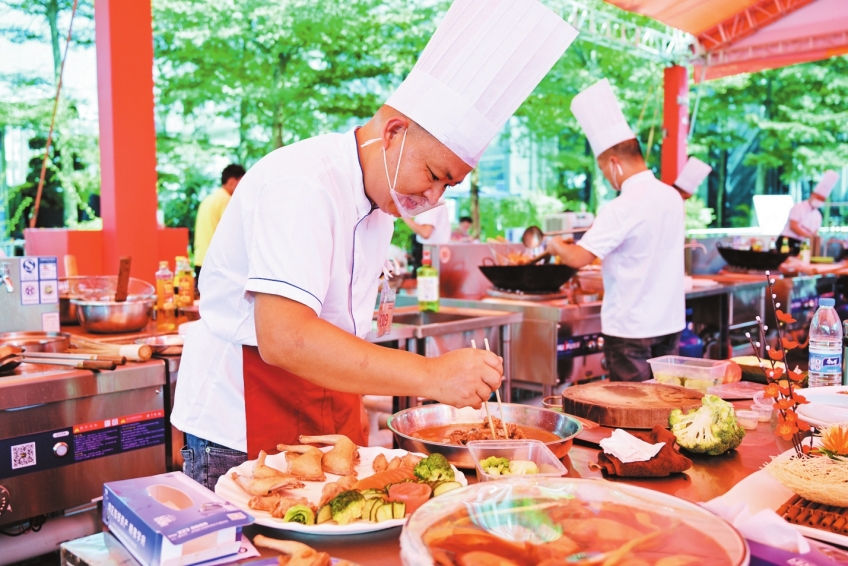 The "Cantonese Cuisine Chef Recipes" Shiqi Pigeon Special Cuisine Launch Event and the First "Pigeon Dish" Competition was held in Central Power Plaza on the morning of July 26.

Eight special dish recipes based on Shiqi Pigeons, including Light-fried Shiqi Pigeon, Boiled Pigeon with Tangerine Peel and Roasted Pigeon with Sand Ginger, were introduced and displayed through hand drawn paintings, short videos and material objects. They were also included in the Shiqi Pigeons Recipes.

During the event, the "Shiqi Pigeon Map" Wechat applet was launched. It recorded information of 148 "Zhongshan Shiqi Pigeon Promotion Stores" across the city. Citizens and tourists can find tasty dishes using the map.
Since the implementation of the "Cantonese Cuisine Chef" program in 2018, Zhongshan has trained about 10,000 candidates and driven more than 27,000 job opportunities.