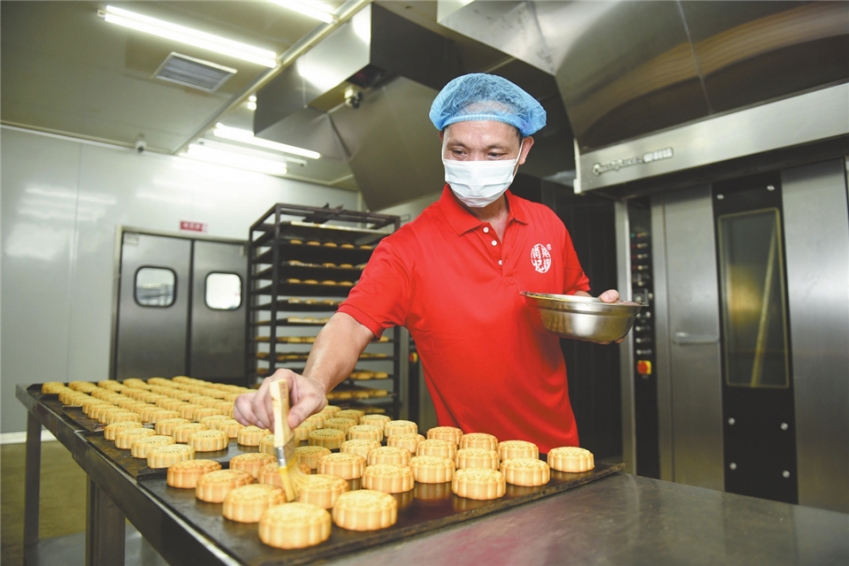 A cake-making worker brushes the egg liquid onto the mooncakes. [Photo by Yu Zhaoyu]

The Mid-Autumn Festival is about a month away, and mooncake manufacturers are busy producing related products. At Xiaoji Cake Shop in Xiaolan Town, employees are working against the clock and produce 60,000 to 70,000 mooncakes a day.

Xiaoji Cake Shop has been making mooncakes for 35 years. It has developed from a traditional bakery into an automatic baking enterprise. Besides mooncakes, it also produces popular pastries such as almond cakes and walnut cookies.