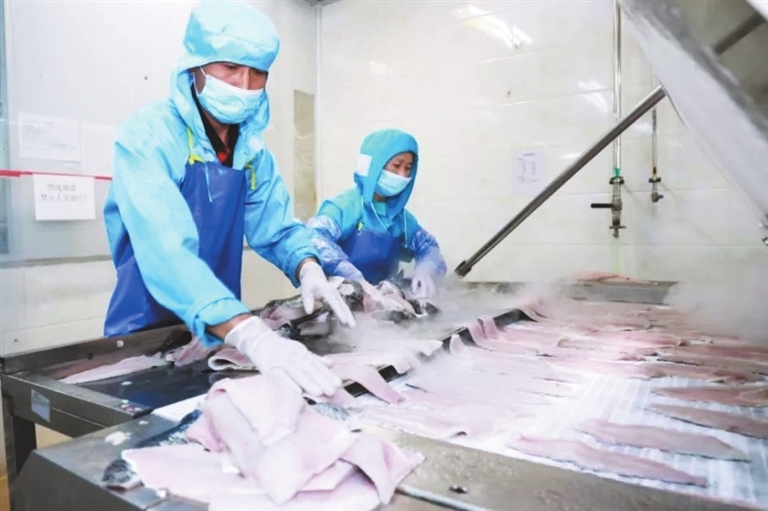 Sanjiao has a mature close-looped snakehead industry chain.

The winners of China's first aquatic seeding award - Zhonglin Aquatic Seeding Technology Award (Zhonglin Award) - were unveiled recently at the 3rd China Aquatic Seeding Expo & 4th Guangdong Aquatic Seeding Conference. The "New Snakehead Variety Development and Application" project of Sanjiao Town, Zhongshan is on the winner list.

This year's Zhonglin Award, which falls into 10 categories, was presented to 28 research institutes, enterprises and public institutions.

In recent years, Sanjiao's snakehead industry has grown in breeding scale and yield year by year, with a total breeding area of 12,500 mu and an annual quality snakehead yield of 90,000 tons. Sanjiao has developed a closed-loop snakehead industry chain integrating hybrid snakehead seeding, breeding, circulation and processing, with an output value of 1.7 billion yuan.