Baiqi village in Nanlang of Zhongshan held the first Lychee Carnival on June 22. More than 15 lychee orchards competed for the "Lychee King" title, and more than 10 chefs from Baiqi Village made dishes with lychees.
As an ecological conservation area in Zhongshan, Baiqi Village is lush and surrounded by mountains and water. There are 20 lychee orchards in Baiqi, accounting for one-third of the total in Nanlang. The main type of lychee in Baiqi village is "Gui Wei", which boasts a small seed, crispy flesh, and a sweet and juicy taste.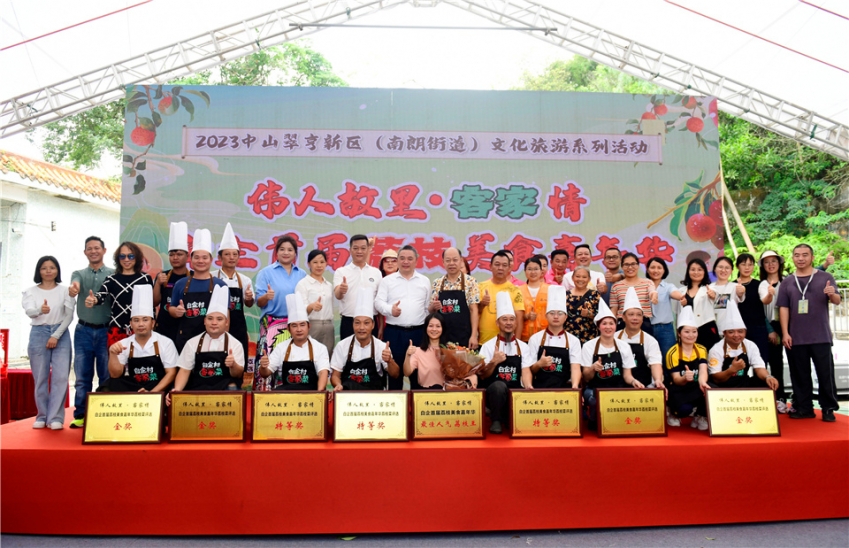 Prize-winning orchards and the "Lychee King" of the 1st Baiqi Lychee Carnival pose for photographs.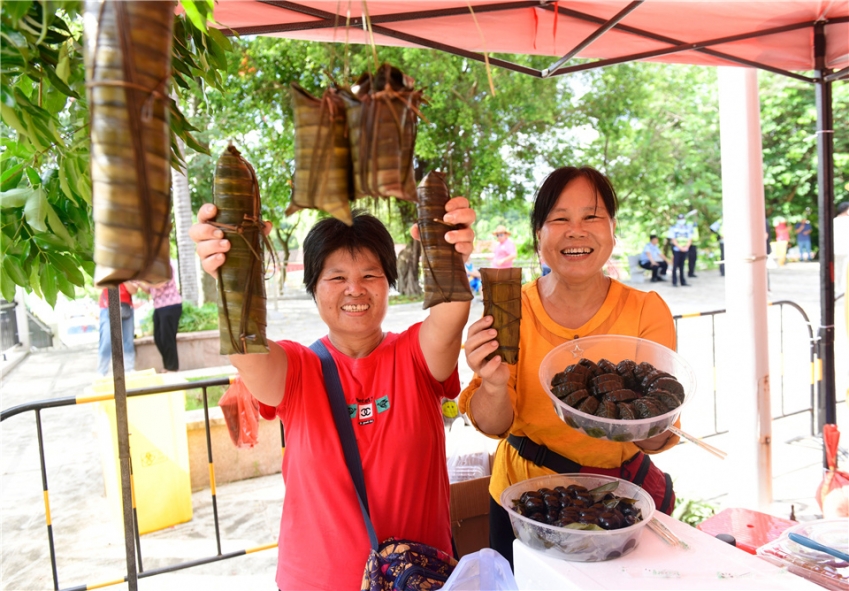 Villagers make Hakka snacks for Dragon Boat Festival.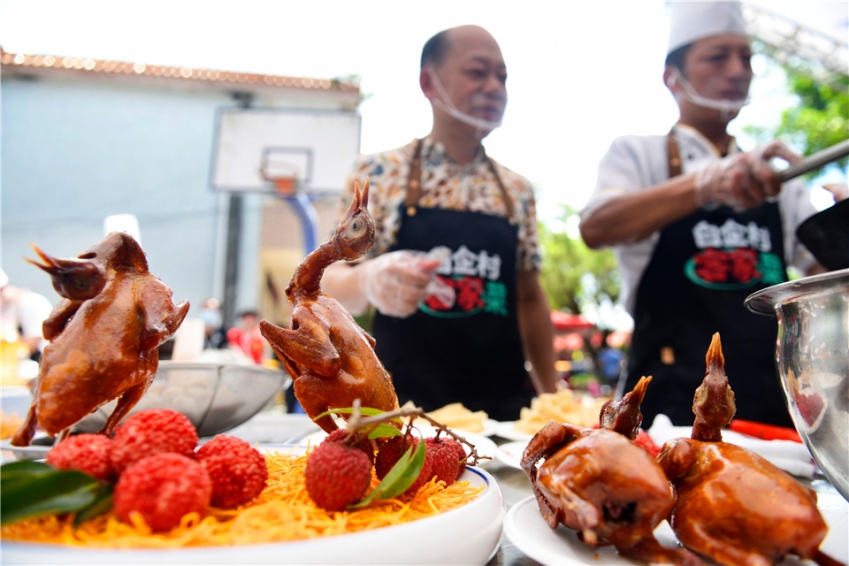 Chefs cook special dishes with lychees.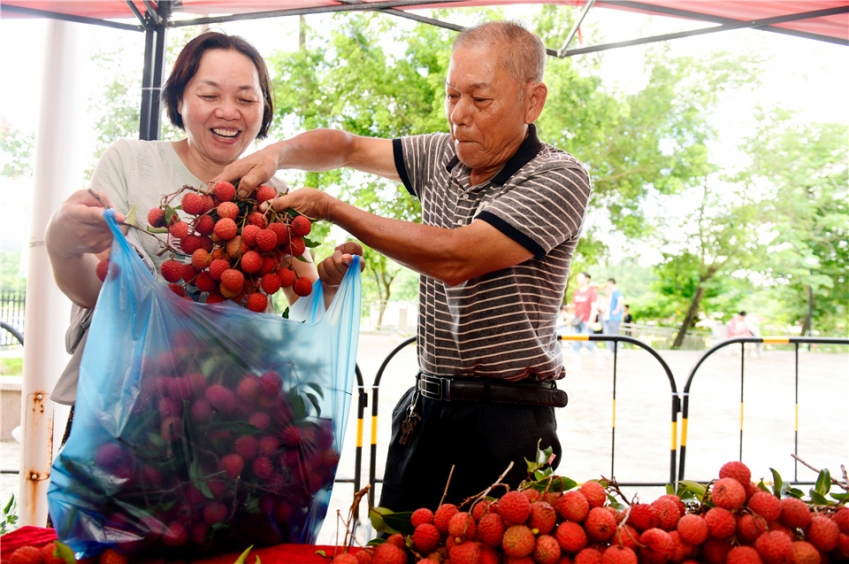 Tourists buy fresh lychees at the event.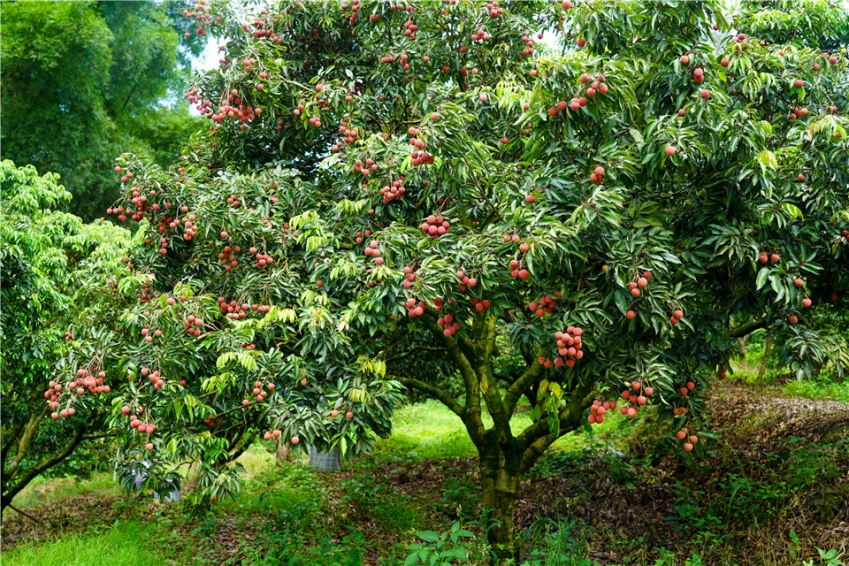 The branches are covered with bright red lychees.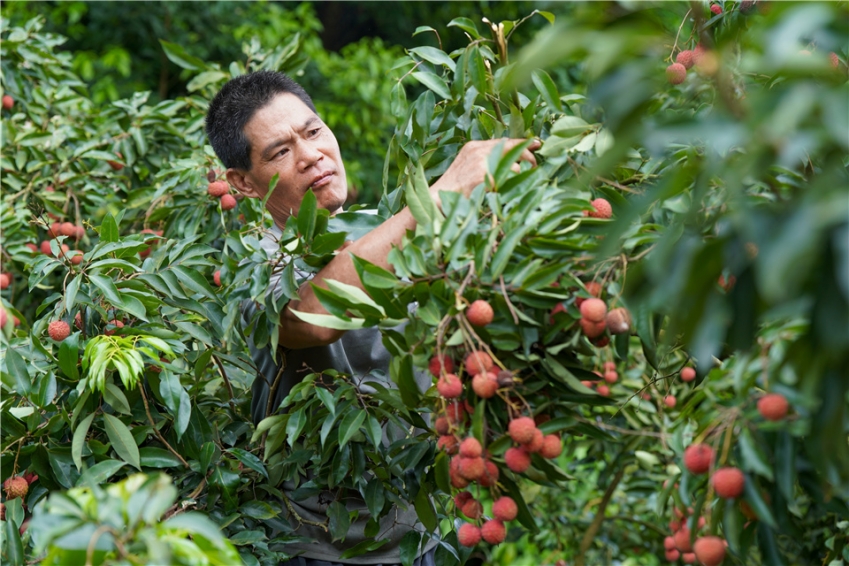 Workers are busy picking lychees.
The lychee banquet. (Photos/Yu Zhaoyu, Feng Mingmin, Liao Wei)