The 2nd Zhongshan Pigeon Cooking Competition was held at the Zhongshan Expo Center on the morning of July 30.

The competition attracted nearly 100 participants. It was divided into individual competition and team competition, and the individual competition included Pigeon Dishes Contest and Pigeon Dim Sum Making Contest.

During the competition, nearly 100 chefs prepared up to 300 dishes made of pigeons, showing the superb culinary skills of Cantonese cuisine chefs in Zhongshan.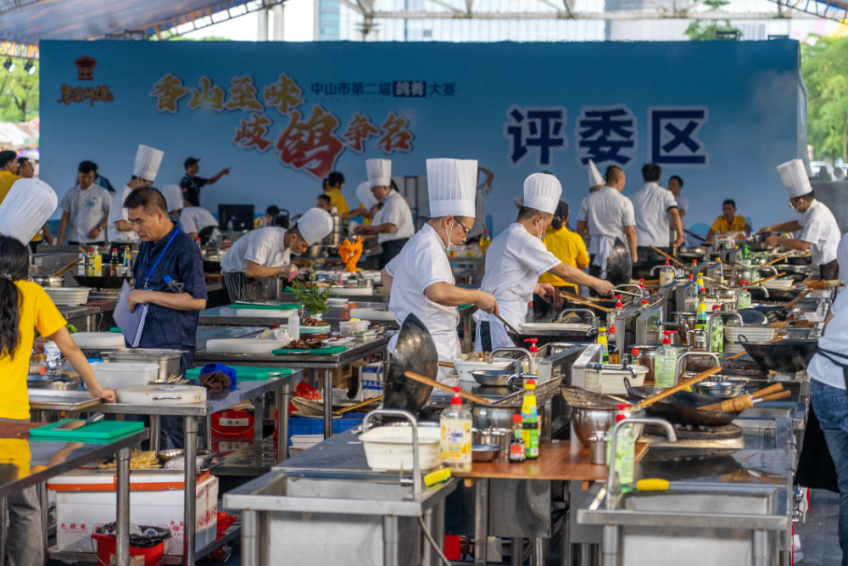 At the competition.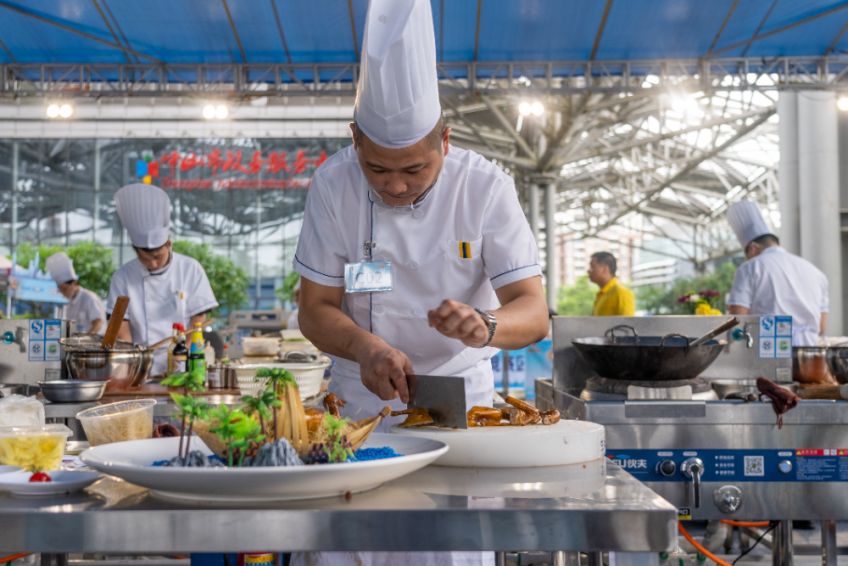 The chefs are preparing Shiqi roast pigeons.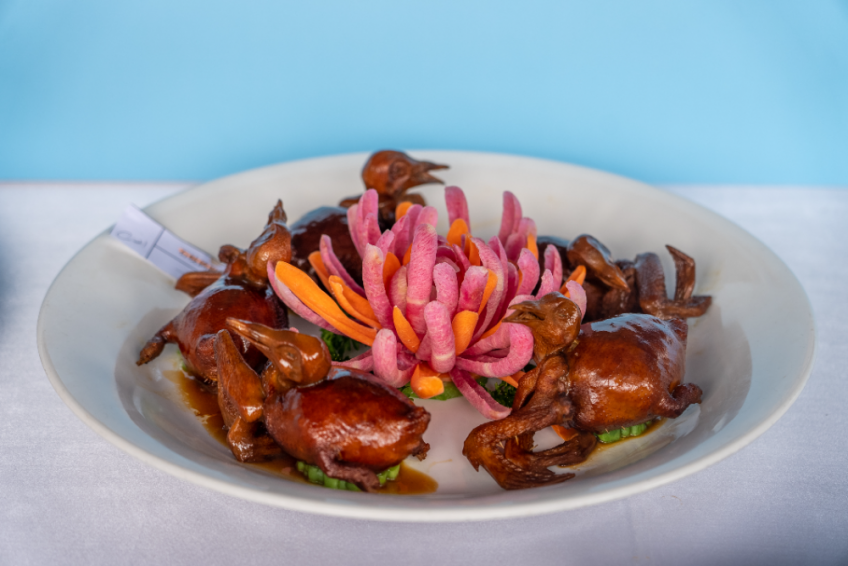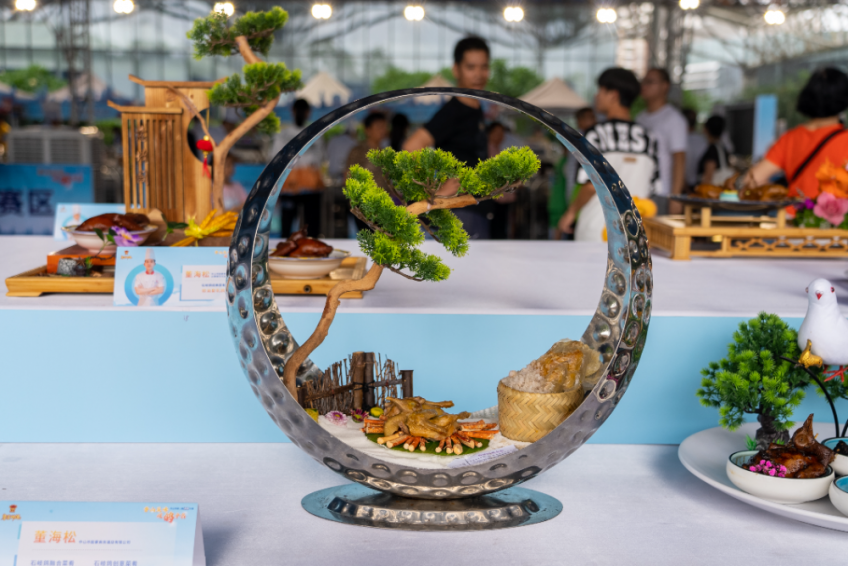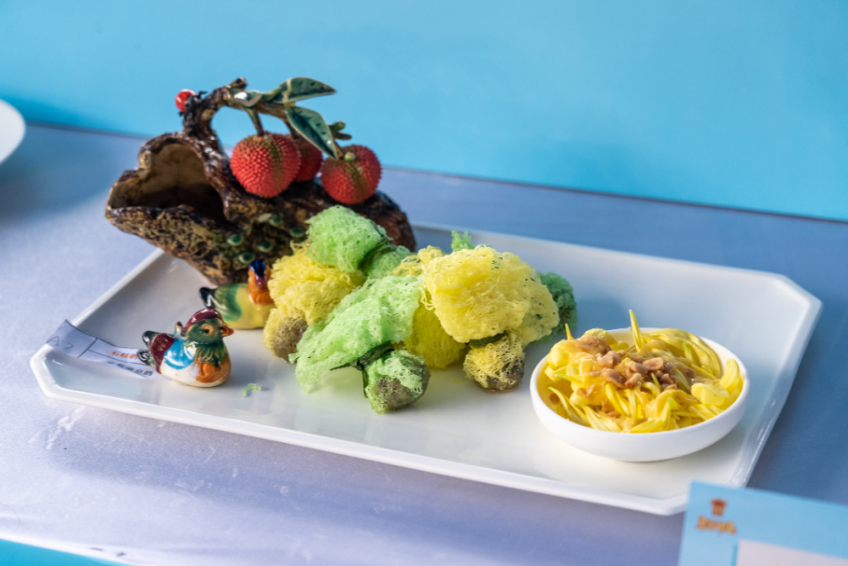 Some special dishes.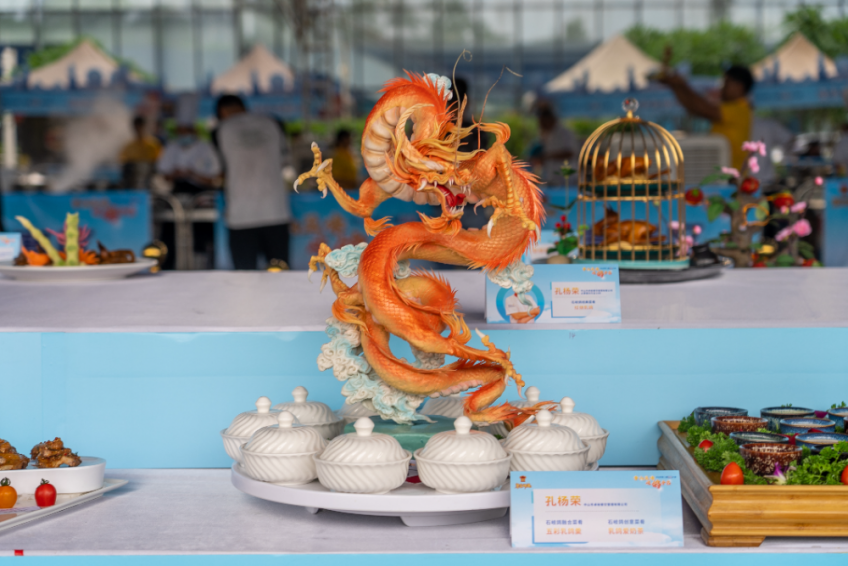 A peculiarly shaped dish.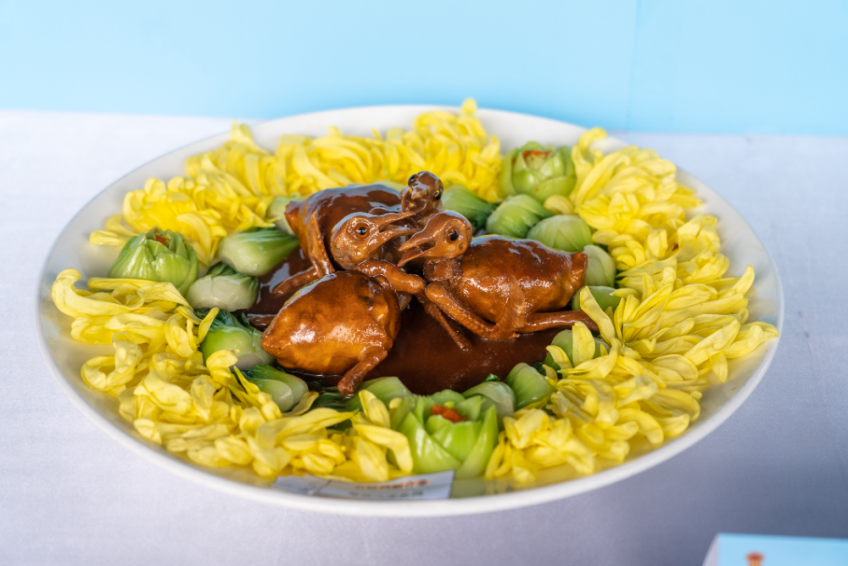 An innovative fusion dish of of Xiaolan chrysanthemum and Shiqi roast pigeon.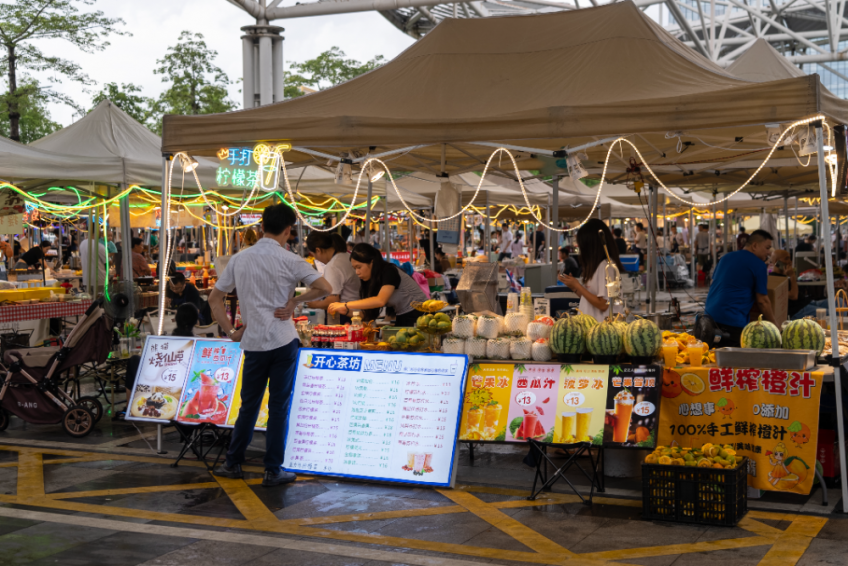 A bazaar is held.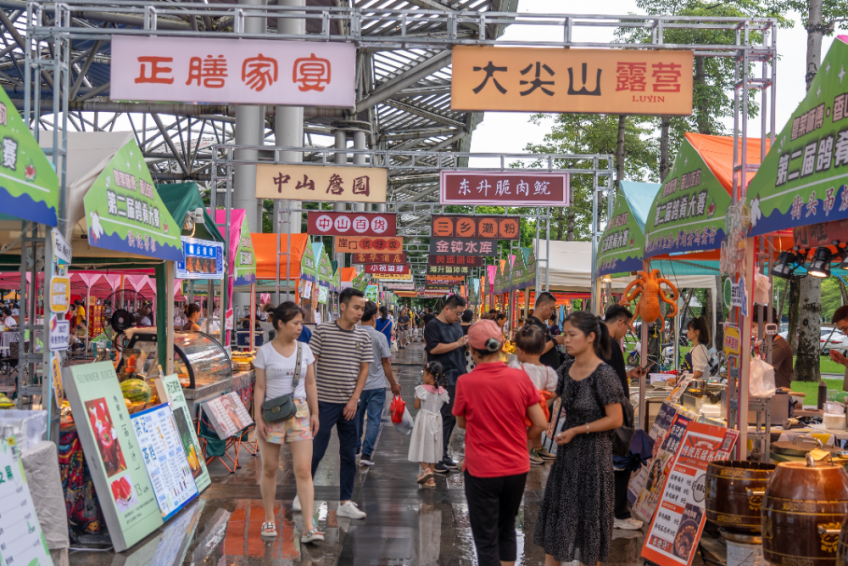 The bazaar is crowded with residents. (Photo/Huang Yijie)