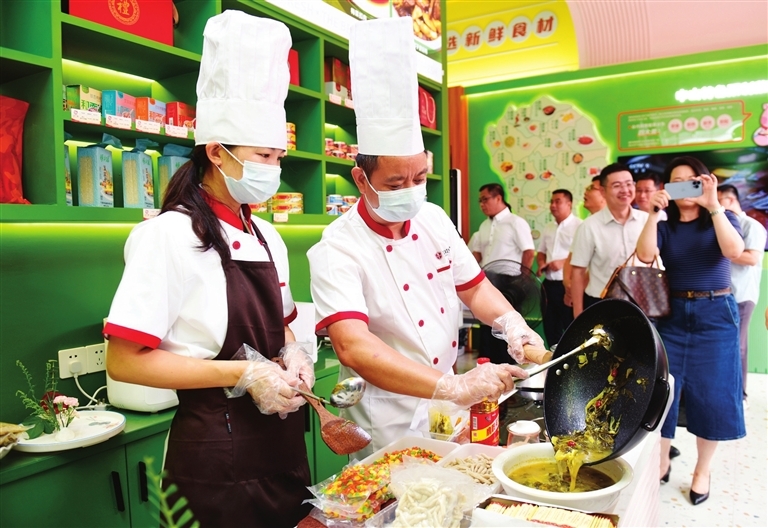 The founding ceremony of the Zhongshan Pre-made Food Alliance was held on August 1 at Xingzhong Plaza in Shiqi District. The alliance consists of 57 enterprises and institutions, including pre-made food producers, cold chain logistics enterprises, research institutes and financial institutions.

The first special pre-made food store in Zhongshan opened on the same day to jointly promote Zhongshan delicacies to the world.

It is an experience store for product display, pre-made food introduction, wholesale and retail and visit, with four areas set up for exhibition, free taste, interaction and sales.

In the free taste area, the chef gets fried rice done in just a few minutes. Shiqi pigeons, crispy grass carps, Xiaolan fish balls, Huangpu cured meat among a variety of special pre-made food are on display in the exhibition area.