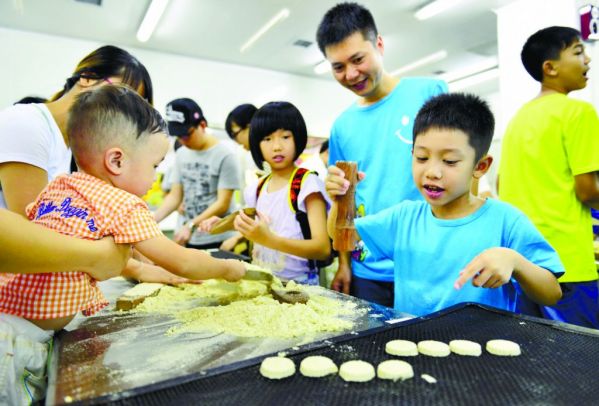 Children learn to make almond cake at Juxiangyuan company.[File photo]
During the Guangdong Time-honoured Brands Exchange Conference sponsored by Guangdong Radio and Television Station and Guangdong Time-honoured Brands Association in Guangzhou days before, Zhongshan-based food companies Juxiangyuan and Taihe were awarded "Guangdong Top 10 Souvenirs" respectively for their almond cake and Cantonese cured meat products.
As the original creator of Zhongshan special local product almond cake, Juxiangyuan, founded in 1918, has been 100 year old till now. Meanwhile, the "Huangpu cured meat" is celebrating its 132nd anniversary this year.