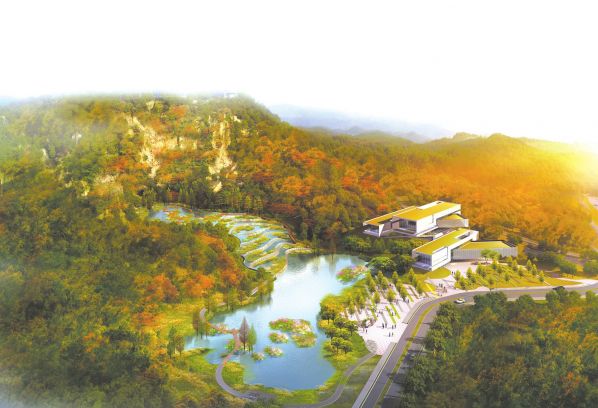 A rendering of the Meteorological Park.
The construction of Jinzhong Lake Parks has entered the key stage. Zhongshan Bureau of Housing and Urban-rural Department held a press conference on November 15 to announce the latest construction progress.
According to the newly-published planning map, Jinzhong Lake Parks is situated at the center of city's Central Area, with a total area of 4,900 mu. It consists of Jinzi Mountain Park, Guxianglin Park, Jinzhong Lake Park, Children's Park, Meteorological Park, Xiuli Lake Park, Zhongshan Arboretum and Xin'an Park.

Jinzi Mountain Park will be partly open to the public in December this year.

According to the planning, after opening, Guxianglin Park, Jinzhong Lake Park and Jinzi Mountain Park can respectively hold about 30,000, 30,000 and 7,000 visitors at peak time.