Commemorative exhibition of the 40th anniversary of reform and opening-up kicks off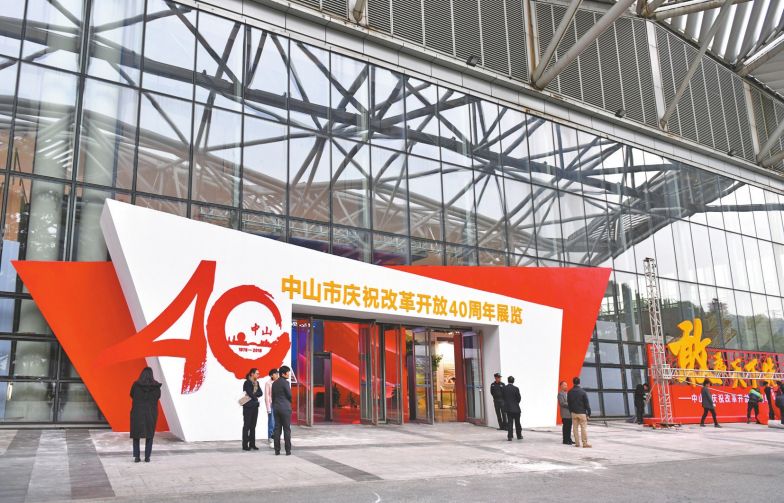 The "Be a Forerunner of the World" Zhongshan Commemorative Exhibition of The 40th Anniversary of China's Reform and Opening-up was opened to the public on December 11 at Zhongshan Expo Center.

The exhibition demonstrates Zhongshan's notable economic and social achievements as well as Zhongshan people's pioneering and forwarding spirits over the past 40 years through 500 pictures, 400 physical exhibits and 60 videos and propaganda films.

In the exhibition, the reform and opening-up course of Zhongshan is divided into five stages: from 1978 to 1983 the "Exploring Development" stage, from 1983 to 1992 the "Pioneering Innovative Development" stage, from 1992 to 2002 the "Characteristic Development" stage, from 2002 to 2012 the "Scientific Development" stage, and from 2012 to this day the "Integrated Development" stage.

There are 11 restored scenes - "People's Department Store Counter", "Night Scene of Western Suburb", "Hydro-junction Model of Dong River", etc - in the exhibition vividly recording the past 40 year's of splendid history of Zhongshan.