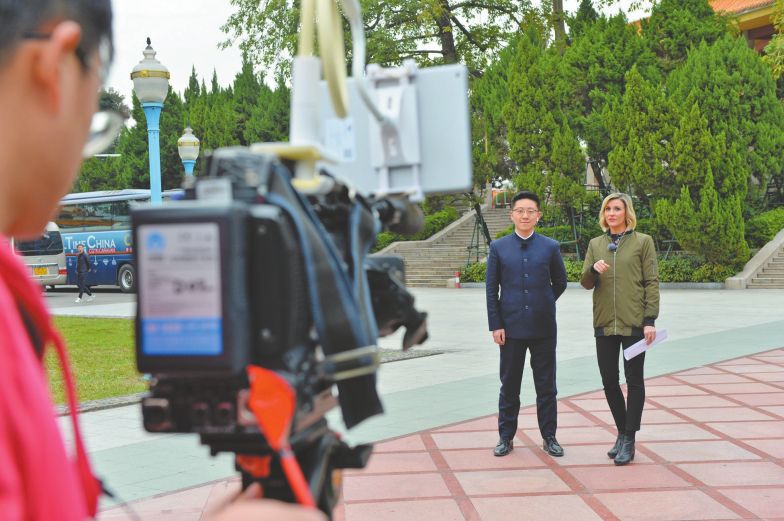 A few video cameras were set up at the square of Sun Yat-sen Memorial Hall on December 13, filming the Chinese and foreign host and guests who were talking about "Zhongshan story" in English.

It was the recording scene of English news program "Real Time China" of China Global Television Network (CGTN).

Reportedly, "Real Time China" is a fusion program CGTN specially creates for celebrating the 40th anniversary of China's reform and opening-up. The filming crew who departed from Beijing on December 5 took a 10-day trip and carried out 100 live broadcasts in Tianjin, Zhengzhou, Wuhan, Changsha, Dongguan, Guangzhou, Zhongshan, Shenzhen and other Chinese cities.

The interview team, including program host, guests and reporters, is a combination of Chinese and foreigners. The program aims to survey China's development over the past 40 years and demonstrate the true face of the country in such areas as politics, economy, history, culture and society from the perspectives of both Chinese and foreign people.

According to He Weiwei, chief reporter of CGTN in Guangdong, Zhongshan is the hometown of great man with solid historical profundity. The program will not only tell the stories of Dr Sun Yat-sen, but also be more focused on the city's urban development in particular industrial development of characteristic sectors such as "Guzhen lighting", hoping to show Zhongshan's economic cultures and historical features to the whole world.