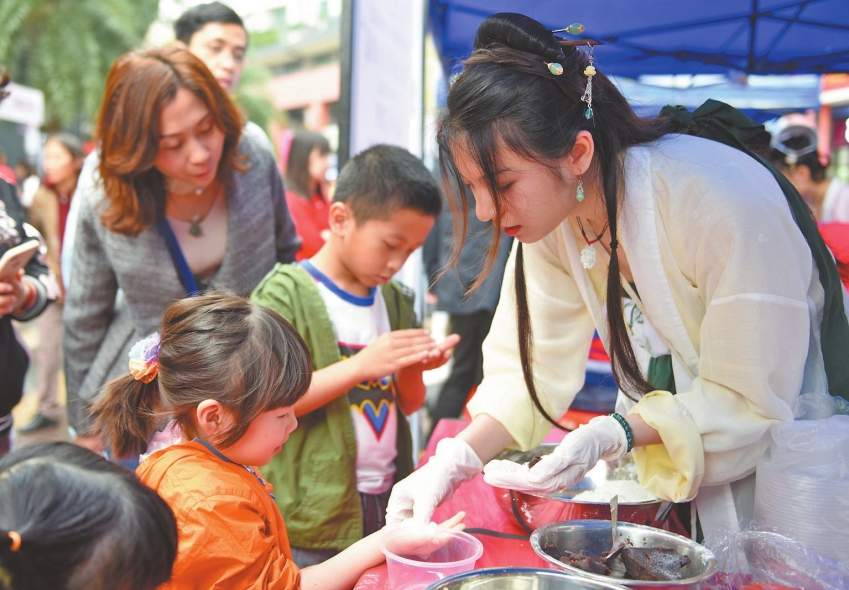 Children learning to make glue puddings from a girl wearing "Hanfu" (or Han-style clothes, the traditional costume of the Han nationality). [Photo by Wen Bo]
The "Love 100-Bringing Traditional Culture into Communities" campaign came to Yarra City in the South District of Zhongshan as the Lantern Festival was fast approaching.

On February 17, the Han Culture Garden Party, set in Yarra City, was hosted by the Zhongshan Han Culture Promotion Association. Citizens came to the event to experience "Hanfu." They played Touhu games, made lanterns, painted masks and paper fans, guessed riddles, and made glue puddings.