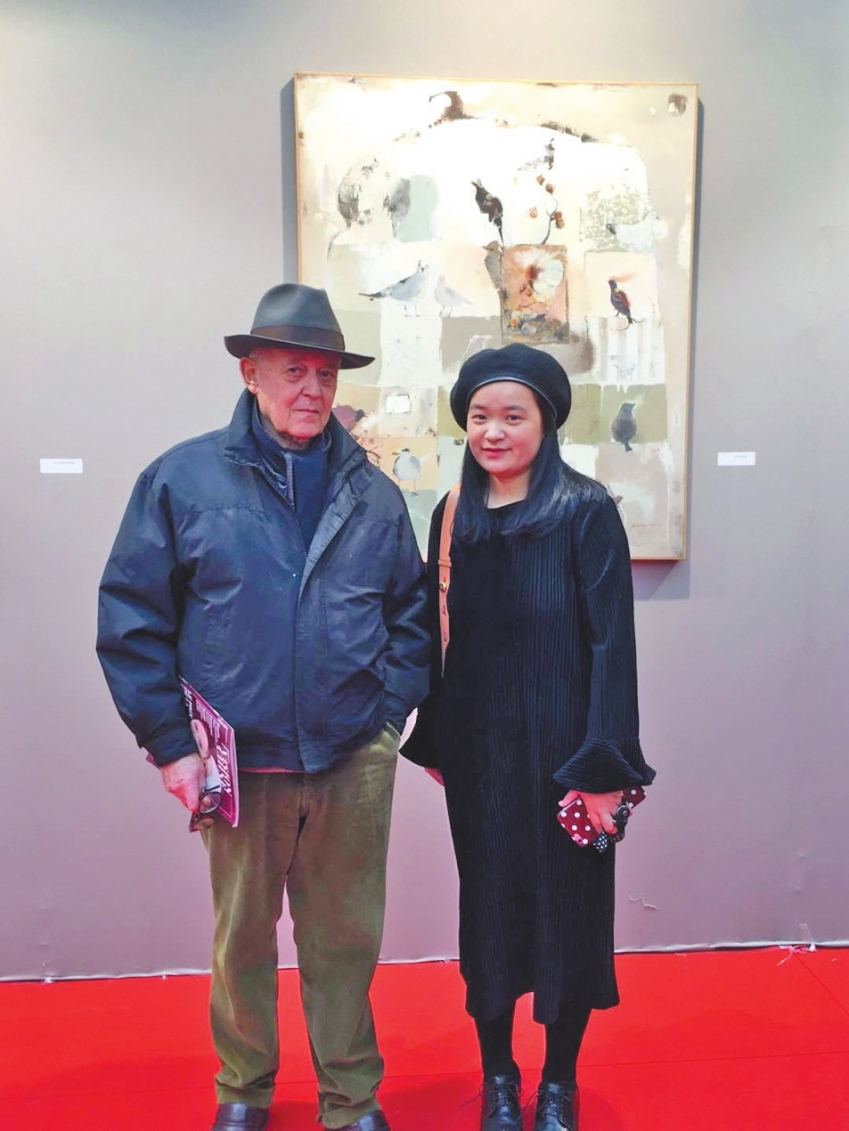 Ye Huiling (R) taking photo with an audience.[Photo provided by the interviewee]
The Art Capital 2019 event, held in Paris, came to a close on February 17. Ye Huiling, a teacher from Sun Yat-sen Memorial Secondary School in Zhongshan, received her first invitation to participate in the exhibition. She brought her work, entitled "The Early Bird Ⅵ," to the event where she also had the opportunity to speak with other artists from around the world.

"The Early Bird Ⅵ" is just one of an art collection Ye has entitled "The Early Birds," which she started to create in 2008. "My original intention in creating this collection was to somehow pursue a dream of returning back to my childhood," Ye said.

The Art Capital, founded in 1884, is an annual event showcased in the Grand Palais in Paris, France. It is the highest-ranking official, academic, art activity supported by the French Ministry of Culture and the L'Institut de France. This year's exhibition attracted artists from nearly 50 countries world-wide.