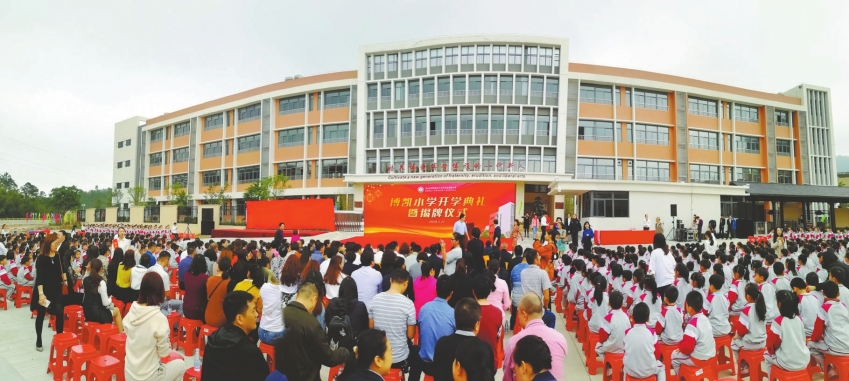 Bokai Primary School, in the Zhongshan Torch High-tech Industrial Development Zone, held its school opening and inaugural ceremony on February 21.

This brand-new public school is located in the Agile's New Legend Housing Estate in the Bokai Community of the Torch Development Zone. It covers an area of 33,196 square meters.

Bokai Primary School takes, "Learned and Versatile, Harmonious and Happy," as its motto. Its mission has been stated as, "Building a colorful and happy childhood for students." The school plans to open 36 classes to educate 1,600 total students.