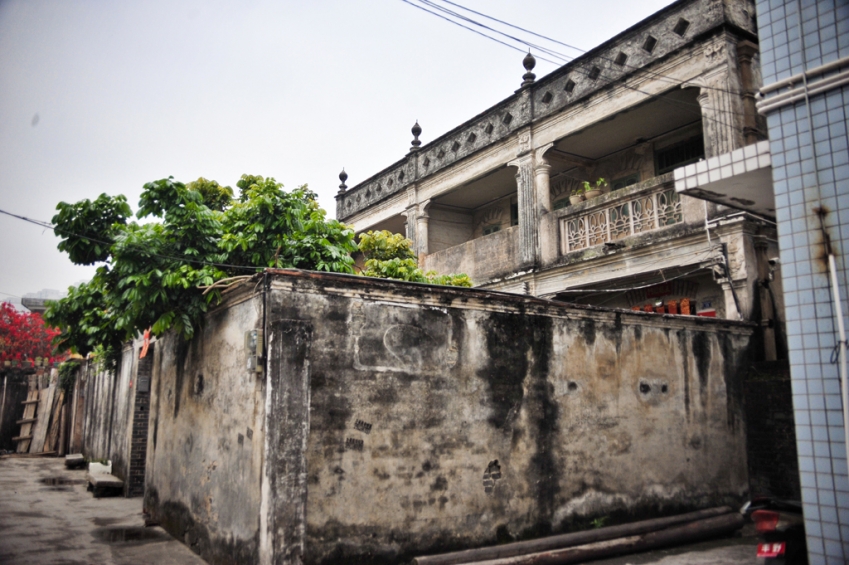 Some houses of overseas Chinese in Shachong and Shangtang villages, South District are well-protected.[Photo by Miao Xiaojian]

Tang Ying and Feng Yurong, both leaders of the Standing Committee of the Zhongshan People's Congress, along with Huang Chao, Secretary-General of the Standing Committee, joined deputies of Zhongshan People's Congress, and visited the South District on Tuesday afternoon. They were there to inspect renovation work on overseas Chinese home properties. Inspection team members also spoke with representatives from the South District administration, the city's urban renewal department, and the villages they visited.

The deputies expressed their concerns about the future of overseas Chinese properties while they were admiring the beauty of the traditional black-bricked, tile-roofed, Lingnan-style houses located in Shachong Village and Shangtang Village.

This year's annual government work report proposes to speed up urban construction and renewal, advance renovation, and ecological remediation of older urban areas. Additional goals of the report touch on finding humanity resources in historic villages and architecture and on strengthening the management of renowned towns, villages, historical sites, cultural blocks, and urban features.

Data shows that in Zhongshan there are over 2,000 houses owned by overseas Chinese, nearly half of which are vacant. Most of these houses are out of repair, damaged, or even dilapidated, threatening the safety of surrounding residents.

Pan Xiaoyu, a deputy of the Zhongshan People's Congress, proposed a bill this year on "Strengthening Protection of Overseas Chinese Home Properties." This act alone, indicates that Zhongshan, a renowned hometown of overseas Chinese, has a large number of overseas Chinese houses. She believes these houses are representative of the Chinese-Western cultural clash and a part of the country's precious and non-renewable resources with solid historical and cultural values.

Pan regards restoration work of overseas Chinese houses as a public safety issue. She hopes the government will step-up restoration efforts quickly through a formulation of policies and regulations that will impact the repair and trusteeship of overseas Chinese houses in a positive way.