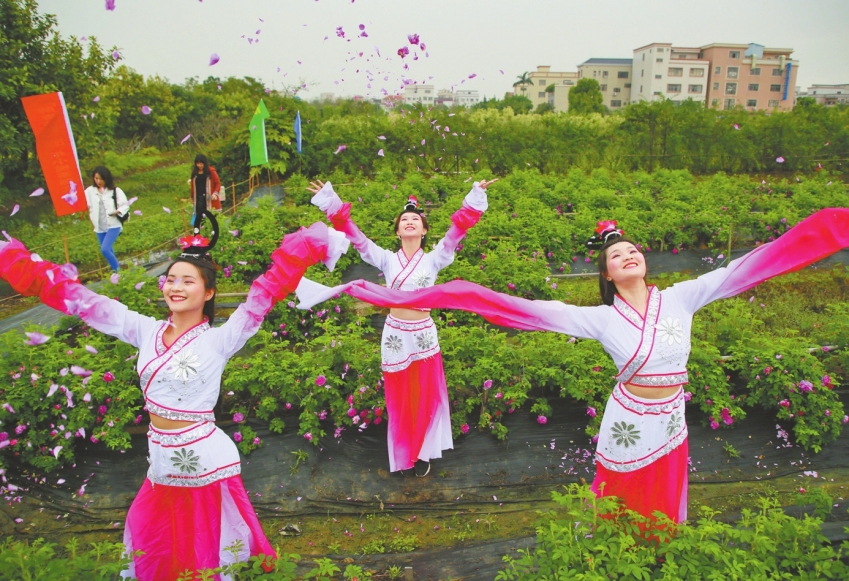 Dance performance at the opening of the 2019 Xiaolan Tuwei Culture Festival.[Photo by Yu Zhaoyu]

The 2019 Xiaolan Tuwei Culture Festival opened on the afternoon of March 10.

This year's event is being held at the Xiaolan Jucheng Winery. Until March 18, citizens may take the opportunity to experience the manufacture of Xiaolan Tuwei flower products at the Intangible Cultural Heritage Exhibition Hall. To add to the excitement, event goers may participate in food making activities featuring mouth-watering treats and spirits such as Tuwei Flower egg rolls, wine, sweet dumplings, and chrysanthemum almond cake. In addition, participants are able to learn about the development of the local wine-making industry by taking a tour of the History Pavilion. Furthermore, visitors may take a leisurely stroll through the Tuwei Flower Garden where they can get to know more about the culture festival's flowers. It is here in the garden where they may even get the experience of picking some of the flowers.

Lastly, guests may visit booths showcasing and selling traditional local food items derived from the Xiaolan Tuwei flower, such as sweet dumplings, egg rolls, wine, tofu pudding, and more.