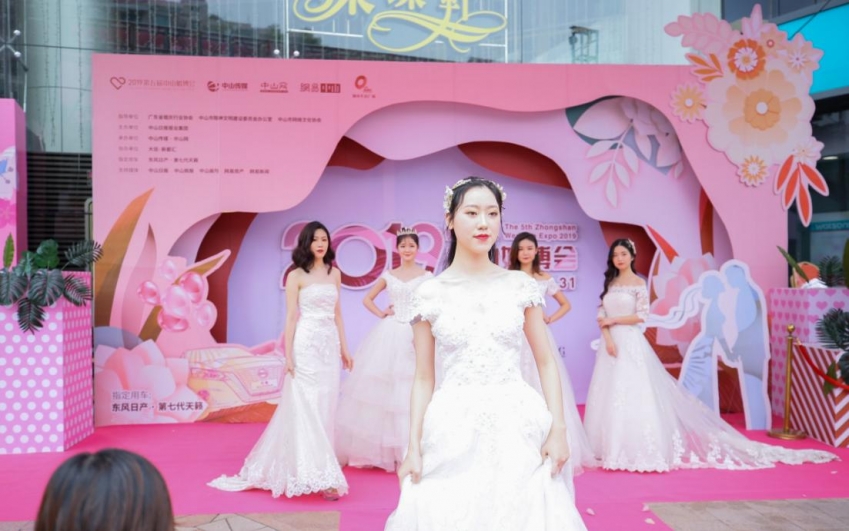 The 5th Zhongshan Wedding Expo 2019 kicked off Wednesday morning at the Dasin Metro-Mall in Shiqi District. It will be open to the public until this upcoming Sunday. This event is expected to dictate wedding fashions in Zhongshan and create a one-stop wedding experience and purchase platform.

This year's Wedding Expo has gathered together nearly 30 commercial agencies in such areas as wedding photography, hotel, cosmetics and modeling, wedding car, honeymoon tourism, etc. Each of these merchants has introduced customized packages and sales promotions.

Various activities including the page boys and flower girls competition, wedding dress show, operation proposal, fancy car parade, and blind date party will be shown during the event.

In recent years, Zhongshan has seen a rapid development of the wedding industry. Data shows that there are more than 10,000 newly married people each year in Zhongshan. This has led to a huge wedding consumption demand that will benefit many Zhongshan companies.

It was reported that the Zhongshan Wedding Expo was selected as a city-level Cultural Creative Program in 2018.