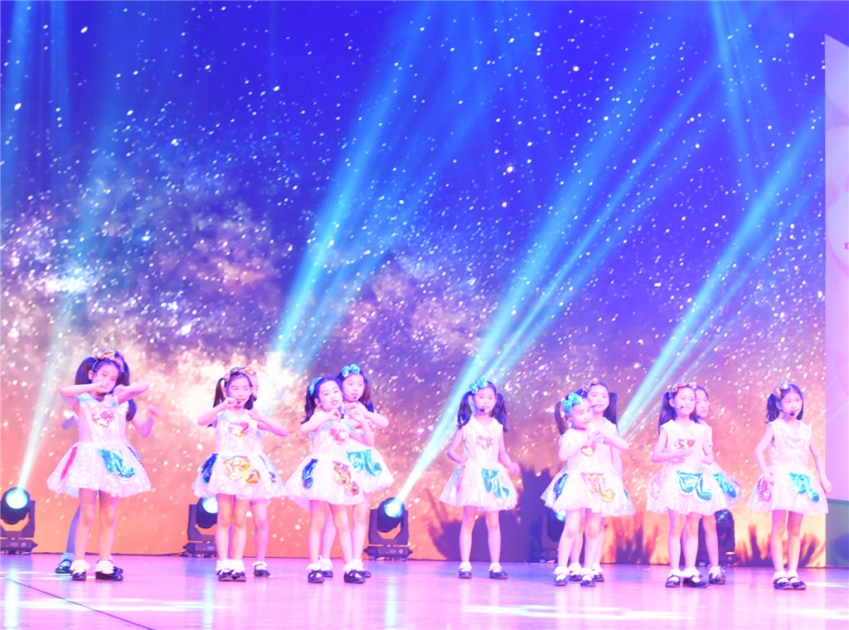 Zhongshan launched the 4th Family Culture Festival a few days ago to celebrate the International Family Day.[Photo by Sun Junjun]
May 15 was the 26th International Family Day. Government departments and towns and districts in Zhongshan organized a variety of theme activities to celebrate the festival for days.

A special consolation team composed of staff members of the Zhongshan Women's Federation, Zhongshan Women and Children Welfare Association, Palm Foundation and Guangdong Province Juocheng Public Welfare Foundation visited 44 severely-ill and impoverished mothers in the city.

Meanwhile, Zhongshan Family Support Center invited over 350 impoverished family members and migrant family members from 9 towns and districts, including Torch Development Zone, South District and Dongsheng Town, to join the "Colorful Family Life Under the Blue Sky" parent-child activity to enjoy a happy family time.

The Gangkou Town Family Culture Festival cum the launching of "Love Donation Card" was held in Gangkou Central Kindergarten. The sponsors hoped to help the people in need and spread the devotion spirit with the issuing of the "Love Donation Card" that is worth 20 yuan each.

The "Beauty in My Home" public welfare carnival took place in Yongning Community in Xiaolan Town, with more than 1,000 residents participating in.

To celebrate the International Family Day, Zhongshan launched the 4th Family Culture Festival a few days ago. Various theme activities related to family education, voluntary and public welfare, parent-child entertainment, sports and fitness, culture and arts, etc are planned for the following six months, with the aim of promoting a healthy, happy and civilized modern family concept.