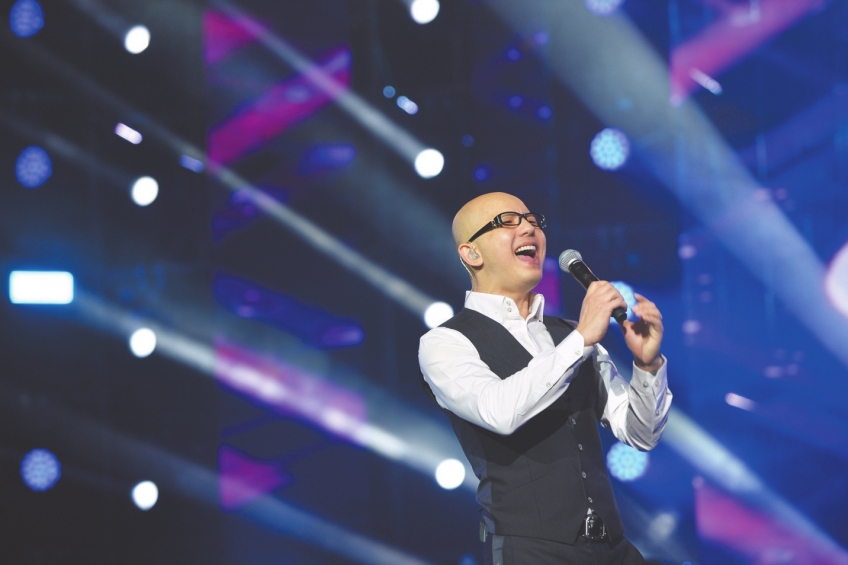 With the theme of "Night of Lanju", the 2021 Xiaolan New Year's Charity Concert was held in Xiaolan Gymnasium on December 28.

Celebrities including Adia Chan, a Hong Kong actress and singer, Anson Ping, a mainland pop singer, Warren Mok, a world renowned tenor, Wang Bingbing, an opera singer, Li Bai, a tenor and Zhang Zhaoxi, a soprano, attended the concert. Students from Jucheng Primary School and Aiyue Piano Shop presented more than 10 wonderful programs at the concert.

Tang Biao, a famous tenor from Guangdong Song and Dance Ensemble, perfromed a Zhongshan original song called "Xiaolan Gong", which was written by Qiu Shuhong, vice chairman of the Guangdong Writers' Association and former chairman of the CPPCC Zhongshan committee, and composed by Yao Feng, vice chairman of the Guangdong Musician Association.

It is reported that Lanju Group has been sponsoring the Xiaolan New Year's Charity Concert for 9 consecutive years and has made great contributions to the cultural and public welfare development of Xiaolan Town over the years.