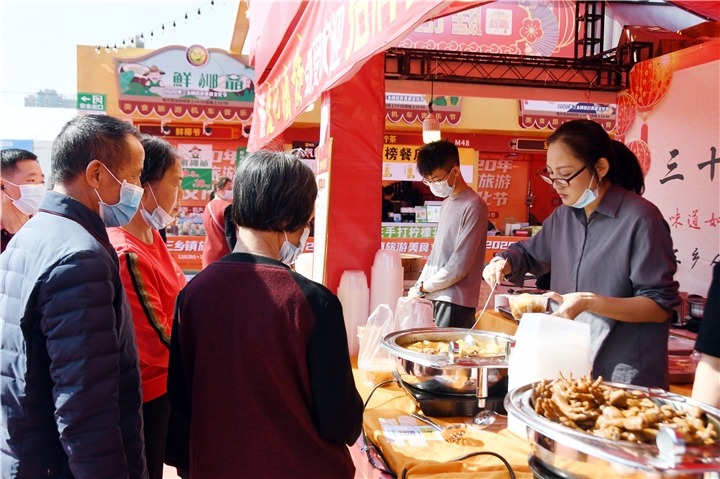 The 13th Sanxiang Tourism and Food Culture Festival kicked off in the town's main square on the morning of December 28 and will last until January 3, 2021.

The diverse delicacies on display included such traditional Sanxiang cuisine as sticky rice balls and rice-flour noodles, as well as iconic foods from other cities such as Beijing Roast Duck and Sichuan Hot and Sour Rice Noodles.

There is Yagang Piaose (a traditional folk art) performance, motorcycle show, live broadcast of local Sanxiang goods, music festival, enterprise exhibition and other shows. The top 10 dishes of Sanxiang for 2020 are also awarded at the event.

The organizer has set up free buses for tourists between the event venue and various famous scenic spots in Sanxiang such as the former residence of Zheng Guanying, the ancient Guhe Village, Xiaolanghuan Park and Quanlin Happy World.