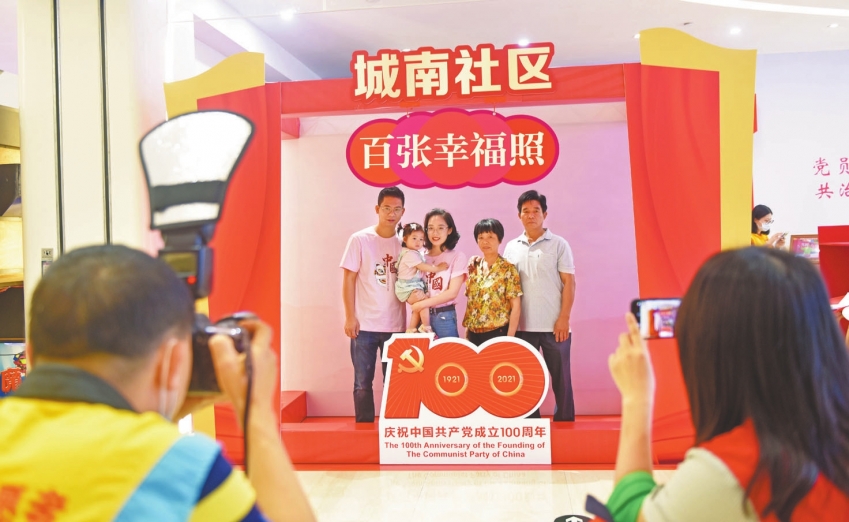 "Here please, look up and chest out!" With the sound of the shutter, a happy moment was recorded.

In order to celebrate the 100th anniversary of the founding of the Communist Party of China and capture residents' happy moments, Chengnan Community in South District, Zhongshan has launched an activity to take photos for 100 families for free from April 24 to 30 at Party and mass service stations in the Daxin business circle, Vanke residence community and Yarra residence community.

Bright and happy smiles are featured in these photos. Photographers recorded the happy lives of residents under public benefit policies through pictures.