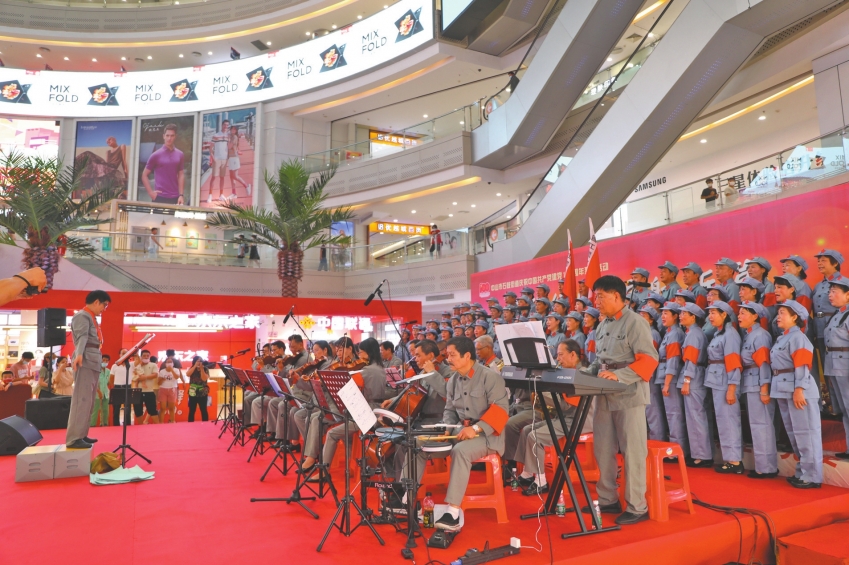 Symphonic epic "Long March Suite" was performed in Shiqi District's Dasin Metro-Mall on the evening of July 2.

The musicians sang the classic "red stories" through a choral and instrument ensemble to praise the heroic and arduous revolutionary spirit and to celebrate the 100th anniversary of the Communist Party of China.

The symphonic epic will also be performed at such business areas as the Central Power Plaza and the PE Mall.