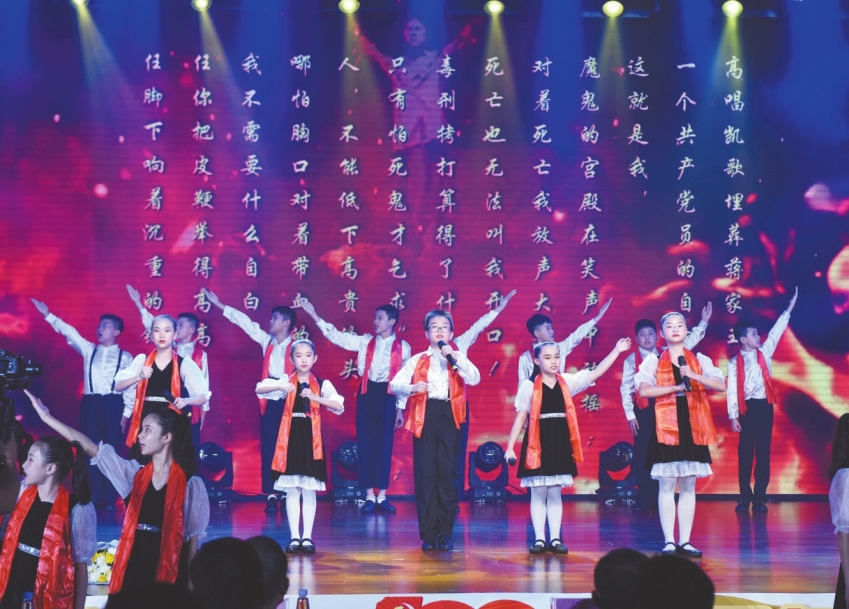 An art performance celebrating the 100th anniversary of the Communist Party of China was held by West District at Tiecheng Middle School on the evening of July 6.

Featuring song, dance, recitation and musical instrument shows, the performance was displayed in 4 chapters, including "Red Memories", "Eventful Years", "Magnificent Journey" and "Original Aspiration".

An award ceremony was also held for outstanding Party members, outstanding Party service workers, and representatives of outstanding Party organizations in West District. It is reported that West District has selected 100 outstanding Party members, 50 outstanding Party service workers and 41 outstanding Party organizations.

At the event, flowers were presented to 15 cadres in West District who had completed their poverty alleviation tasks to commend their dedication and the spirit of self-sacrifice.