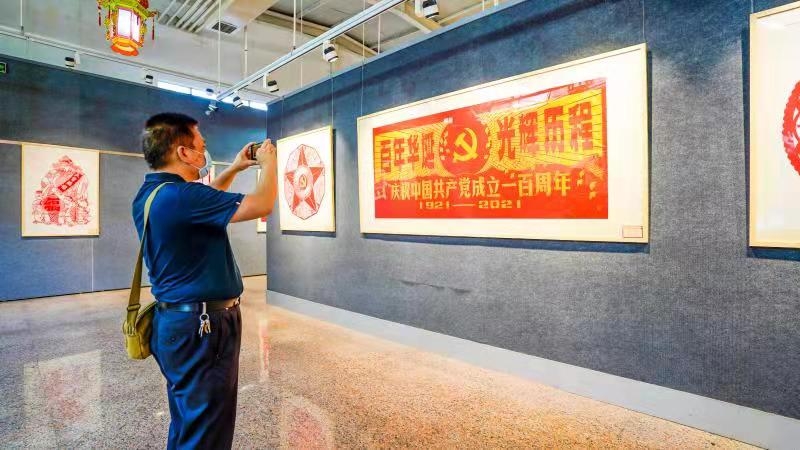 With the theme of "Passing the Torch of Colorful Intangible Heritage", the 2021 Xiaolan Intangible Cultural Heritage Exhibition was unveiled at Xiaolan Art Museum on July 16.

Around 300 handicrafts of such ICH projects as provincial-level Guangdong Embroidery (Xiaolan Embroidery) and municipal-level Xiaolan Lantern Making and Paper-cutting are on display, including 37 are exhibited to celebrate the 100th anniversary of the Communist Party of China.

Inheritors of ICH projects were invited to give detailed introduction on the works to the public, including Chen Yiyun, the municipal representative inheritor of Xiaolan Embroidery, He Hanzhang, the municipal representative inheritor of Xiaolan Lantern Making, and Zhong Guojian, the fifth-generation inheritor of Xiaolan Paper-cutting.

Citizens can enjoy the exhibition for free from now until August 3.