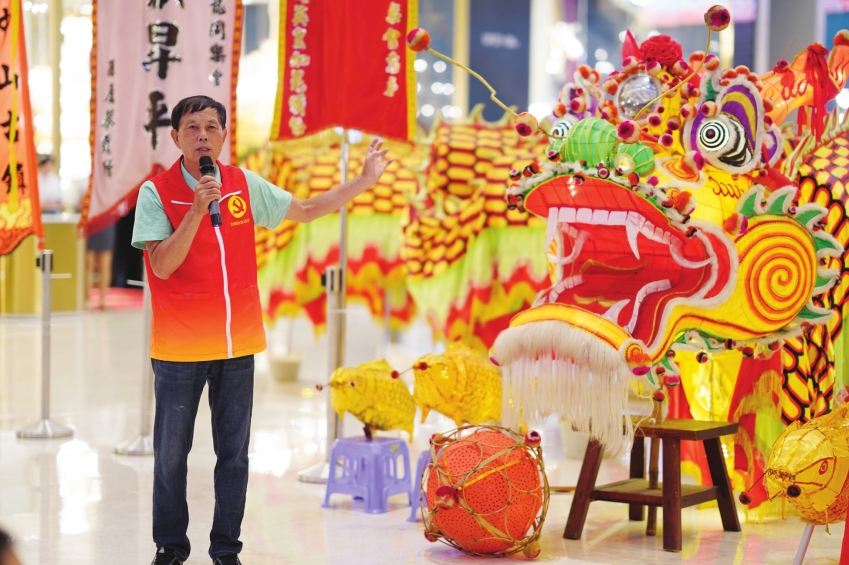 Learn the city-level intangible cultural heritage program Gangnan Li's boxing, participate in the national-level ICH program Liufang Cloud-dragon Dance, and visit exhibitions of various ICH programs in Zhongshan...

Over the past few days, a series of ICH courses and activities were held at Guzhen's Huayi Plaza, a national 4A-level tourist attraction. Participants could experience and immerse themselves in the charm of Chinese fine traditional culture.

Deng Shenghong, a national ICH inheritor, introduced the 300-year history of the Cloud-dragon Dance at a parent-child activity. Chen Xihong, a municipal ICH inheritor, detailed the development and usage of light sources in Cloud-dragon Dance shows.

Considering that many participants are fans of the program, Chen also invited 25 children to experience the Could Dragon Dance. "My grandfather used to be a master of Cloud Dragon Dance. I want to study and learn the skills and become an inheritor," said Hou Yijun, a primary school student.