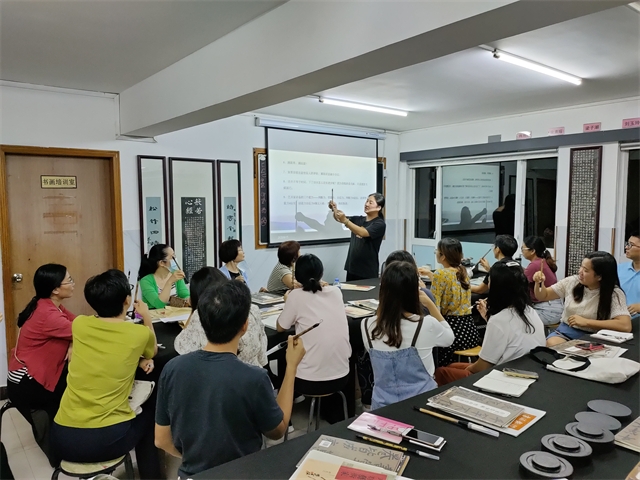 The 7th Public Calligraphy Training Course held by the Zhongshan Fangxiu Painting and Calligraphy Institute came to a successful conclusion days before. Nearly 30 students received a graduation certificate.

The free course was initiated by Guo Zhongzhi, a member of the China Calligraphers Association and vice chairman of the Zhongshan Calligraphers Association. He said that after traversing the professional path, he realized that he should offer a hand to those who are interested in calligraphy. "Positive efforts are the seeds of positive results, even if my work only improves the public's appreciation for calligraphy."

In 2015, Guo took the lead to launch the first training course for residents little to no basic knowledge of calligraphy. So far, this program has been held for 7 consecutive years, teaching 260 calligraphy lovers. Now the training course benefits more students from other cities such as Guangzhou, Foshan and Zhuhai.