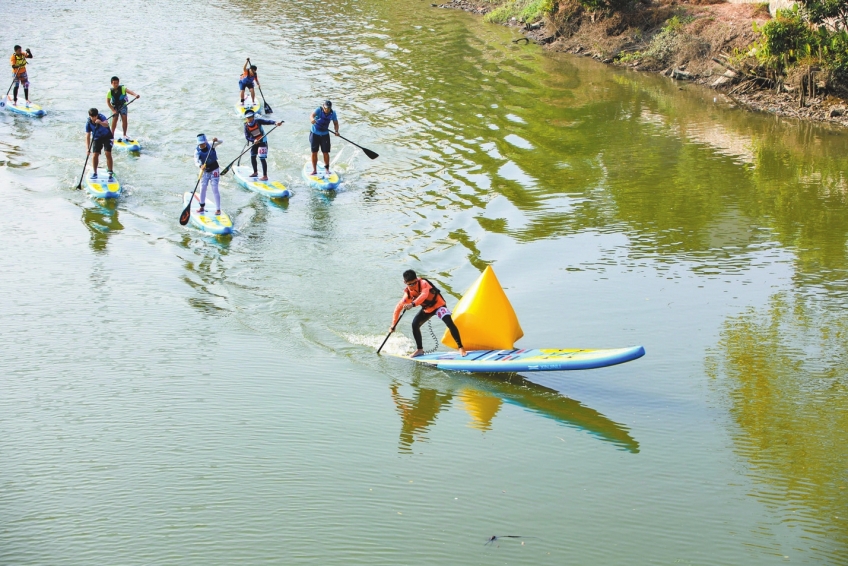 A total of 70 contestants participated in the 2021 Greater Bay Area SUP (Stand-up Paddle) Competition at the Zhan's Garden section of Beitaixi River in South District on December 12. This was the first large-scale SUP event held in Zhongshan.

The competition included a 200m individual event and a long distance (3km) padding race, which were divided into primary student, secondary student and adult divisions. The youngest contestant was 6 years old and the oldest was 50.

Contestants from Shenzhen, Macao, Zhongshan, Zhanjiang and Foshan competed in teams. The Zhongshan team was comprised of 13 contestants.