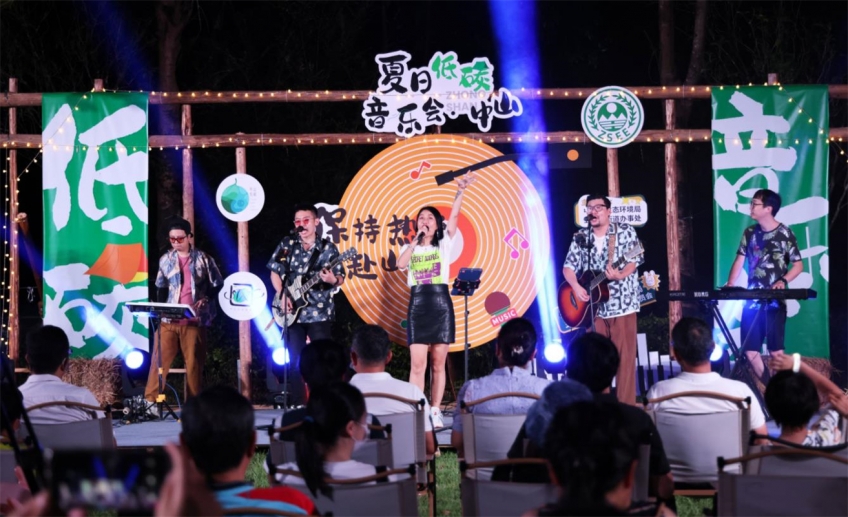 A summer low-carbon concert was held in the Camphor Park in Guinan Village, Wuguishan District on the evening of August 27. The relaxing music, together with the buzzing of cicadas, attracted hundreds of visitors.

The concert started with a song "As Wished" that was performed by 13 primary school students to depict the changing colorful of the seasons and express the wish for harmonious coexistence between man and nature.

An art exhibition, with the theme of "Green, Low-Carbon and Energy Conservation", was open to the public during the concert, with a total of 38 theme paintings and photographs on display.

Ms Liu who went to the concert with her children said joyfully that through this concert, they had learned a lot about Zhongshan's natural environment and enjoyed the music while having a meaningful evening.