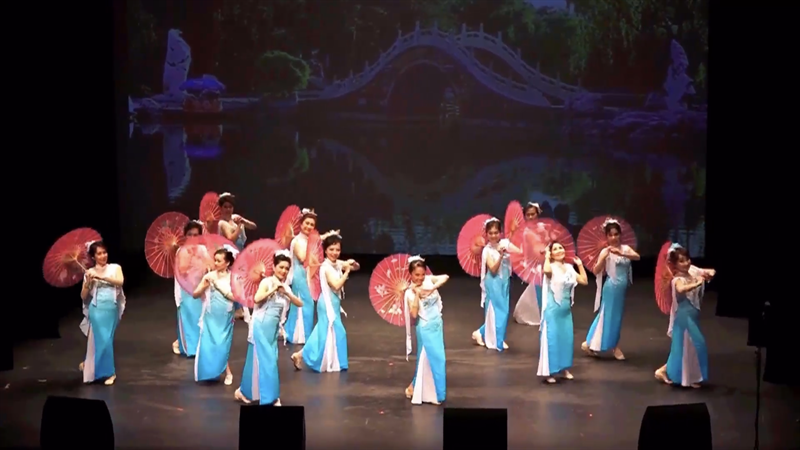 The 2022 Zhongshan Online Mid-Autumn Festival Gala for Overseas Chinese Groups kicked off to the rhythm of famous traditional Cantonese folk song Bright Moon on the evening of September 9, the eve of the Mid-Autumn Festival. Tens of thousands of overseas Chinese people around the world and their relatives enjoyed the online reunion, expressing their love for their home country.

The event hosted many wonderful shows, including songs, dances and instrument performances, which were all created and performed by 13 Zhongshan overseas Chinese groups in 9 countries and regions.

This gala is one of the activities of the 2022 Zhongshan Overseas Chinese Culture Carnival, aiming at sharing the Mid-Autumn Festival reunion night with Zhongshanese people at home and abroad through live performances.

Related news: Celebrating the Mid-Autumn Festival with folk music

On the evening of September 9, the small theater of the Zhongshan Culture and Art Center staged a concert featuring traditional Chinese culture by Hyper Orchestra, a group composed of local musicians in Zhongshan.

The concert was a combination of traditional Chinese folk music with film and television soundtracks, popular songs, and classic songs that were familiar among the audience. It boldly incorporated popular elements into ethnic music, leading the Zhongshan audience to dive into the happiness of the Mid-Autumn Festival.