The 17th "World in the Eyes of Zhongshan People" Photo Contest is calling for entries from Zhongshanese at home and abroad to tell the stories of the communication between Zhongshan people and the world.

Eligible Participants: People who work or live in Zhongshan, Zhongshanese in Hong Kong, Macao and Taiwan, and overseas Chinese people.

Submission Requirements:

1. Reflect the beauty of Zhongshan as a promosing investment destination and its participation in the Greater Bay Area development.

2. Reflect the lives of Zhongshanese overseas Chinese and Zhongshanese living and working in Hong Kong, Macao and Taiwan compatriots and their love and support for Zhongshan's development.

3. Reflect the exchanges and friendship between China and foreign countries.

4. Reflect Chinese traditional culture, especially the promotion and inheritance of intangible cultural heritage programs in foreign countries.

5. Reflect people's contribution to build a Community of Shared Future for Mankind.

6. Reflect the Belt and Road construction.

Schedule:

Submissions open in mid-September 2022;

Submissions close on October 15, 2022;

Evaluation will be finished on October 19, 2022;

Winning works will be announced on October 21, 2022;

Award ceremony, exhibition opening and album launching ceremony in early December, 2022.

Submission Methods:

1. Online Submission

(1) Scan the QR code to download the Zhongshan+ (中山+) app, enter the Activity (活动) page in the drop down menu, find the World in the Eyes of Zhongshan People (中山人看世界) link, and then submit your entry according to the guidelines.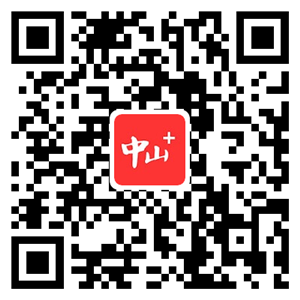 (2) For overseas entries, please send your submissions to E-mail address zshkbjb@163.com while indicating the entries as for the "World in the Eyes of Zhongshan Peopls" Photo Contest (Note: The file size of each work should be no less than 5M).

2. Offline Submission

(1) Zhongshan Pictorial Editorial Department of Zhongshan Daily Group

Address: No.1 Zhongshan 5 Road, Zhongshan City

Email: zshkbjb@163.com

Contact: Liu Yongsheng, Tel: 0760-88881025

(2) Zhongshan Photographers Association
Address: No.196 Sunwen Middle Road, Shiqi District, Zhongshan City

Email: 371926796@qq.com

Contact: Chen Weiwen, Tel: 0760-88846825

Instructions:

1. Each participant may submit no more than 20 entries, including color and black-and-white photos. Each work submitted offline should be made in 8R (20×625px) and not mounted. Electronic documents must be attached, otherwise it will be refused. Please indicate the title of each work, the shooting location, author's name, address and telephone number.

2. Do not submit works in other people's names. Works that have been selected for previous photo exhibitions of the "World in the Eyes of Zhongshan People" Photo Contest or awarded in other photo competitions above city level are not acceptable.

3. Only works taken from October 2018 to October 2022 are qualified.

4. Submissions will be received from now until October 15.