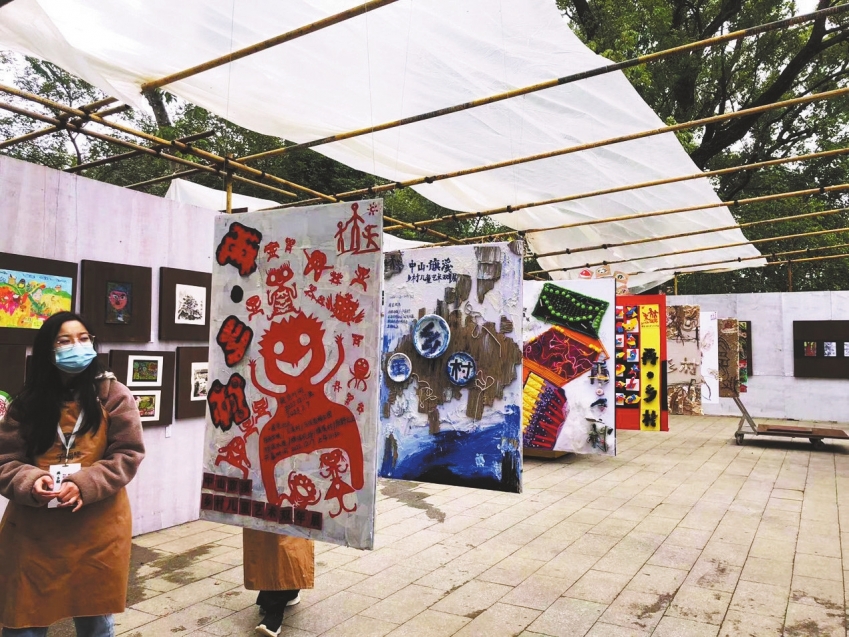 "Re: Ruralizing" the Art Biennale of Country Children (2022 QXAC) has kicked off in Qixi Village, Guinan Village, Wuguishan District. The exhibition will last until February 7, 2023.
Featuring the natural environment of the countryside, the exhibition displays the works of students from 39 rural schools across Guangdong Province to the public, aiming to inspire thoughts and discussions on education, art, rural construction and lifestyle.

The exhibition is divided into five zones, with a total area of about 4,500 square meters. More than 10 thousand art works by children, even including classrooms and rural materials, are on show to showcase Guangdong's achievements in art education in rural areas.