On January 5, in Zhongshan Brighten Horticulture Co Ltd, a famous flower seedling base in Waisha Village, Shenwan Town, many local New Year flower wholesalers were selecting potted moth orchids. As the Chinese New Year is approaching, the company has devoted itself to the annual sales of New Year flowers. Nearly half of 100,000 moth orchids prepared for the New Year had been sold.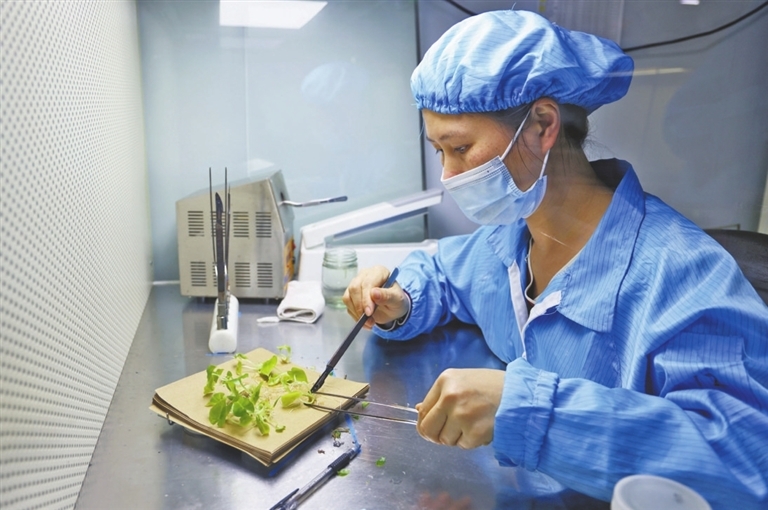 A technical staffer is carefully removing some tissues from seedlings.

There is a variety of seedlings in Brighten's culture room.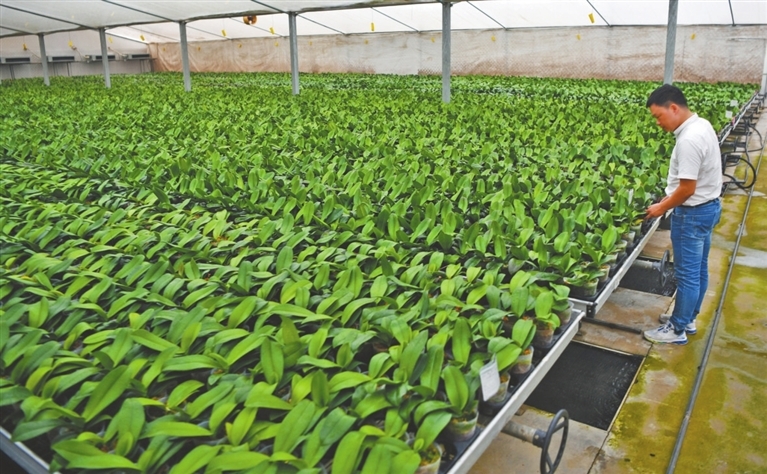 Moth orchids were growing rapidly in an air-conditioned workshop. They will be in full bloom by the 2023 Spring Festival. (File photo taken on September 6, 2022)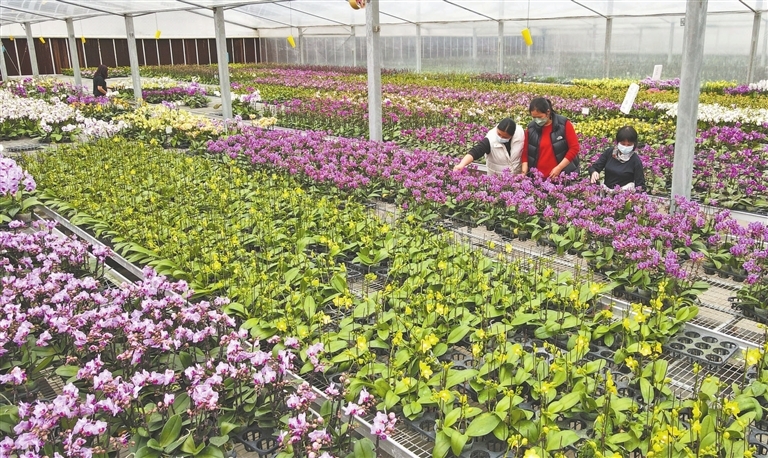 Wholesalers are selecting New Year flowers in the greenhouse.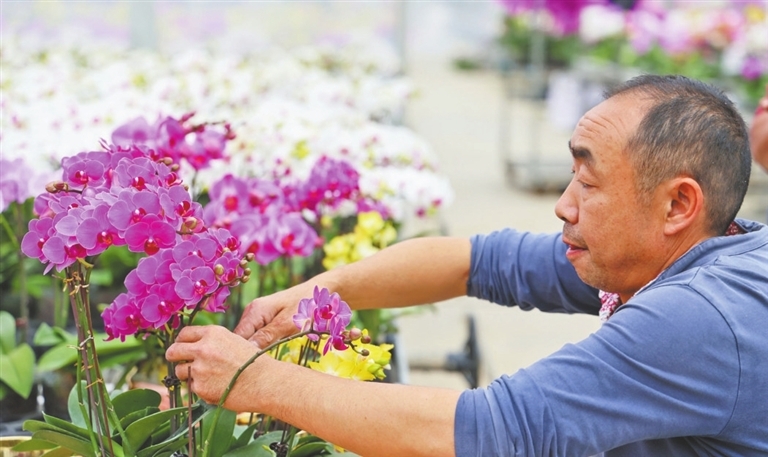 Professionals are assorting and potting flowers.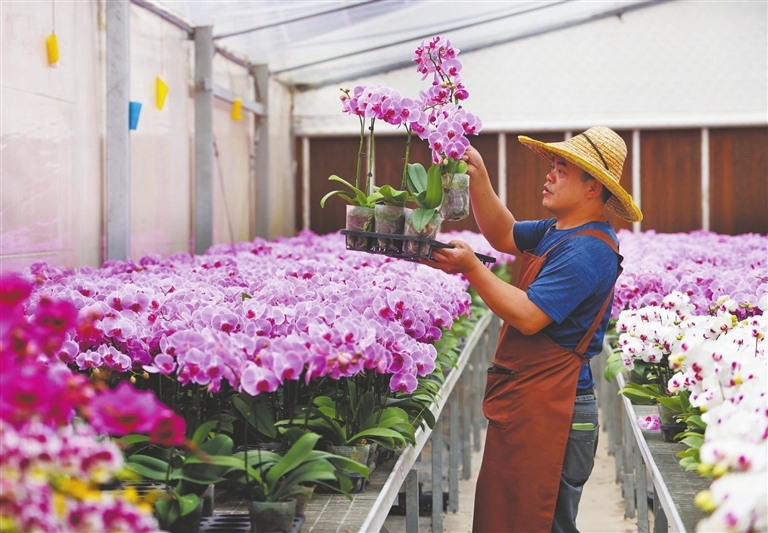 Workers are selecting orchids of corresponding varieties by order in the greenhouse.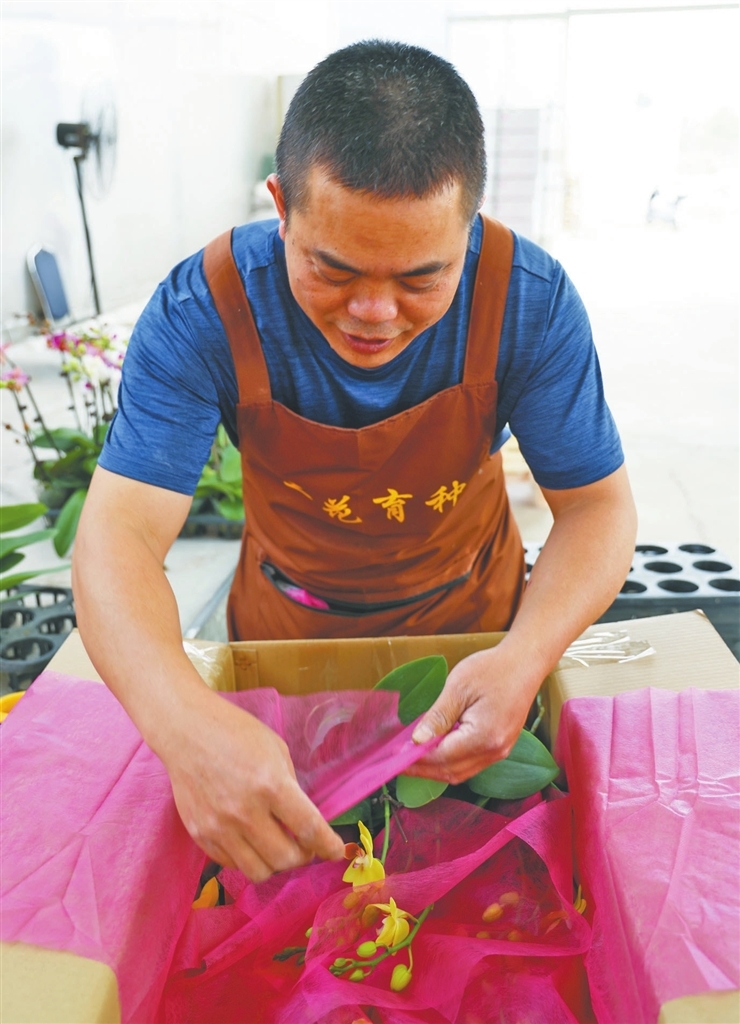 Workers are packing orchids bound for other places. (Photos by Wen Bo)