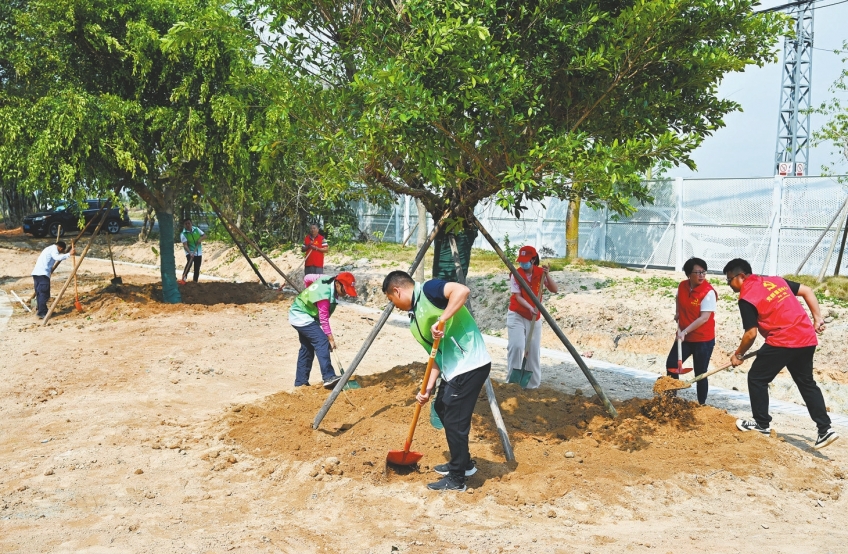 March 12 marked China's 45th Arbor Day. On March 11, a voluntary tree-planting campaign, with the theme of "Banyans Green the Countryside", took place across Zhongshan. Busy people and newly planted seedlings constituted a beautiful spring view.
In the day, over 3,000 participants from over 90 villages across Zhongshan planted a total of 8,500 seedlings, including banyan trees.

The tree-planting campaign covers a total of 77,000 square meters, boosting the building of green Zhongshan, green Guangdong and beautiful China by practical results.