The 2023 International Tea Day & 1st Greater Bay Area Sans Self Tea Gathering took place at Jinzhonghu Park in Zhongshan on May 21. The tea culture feast brought together more than 300 tea professionals and tea lovers from Hong Kong, Macao and other Greater Bay Area cities to share the fun of tea to promote Chinese tea culture.

Everyone sits on the floor and tastes tea.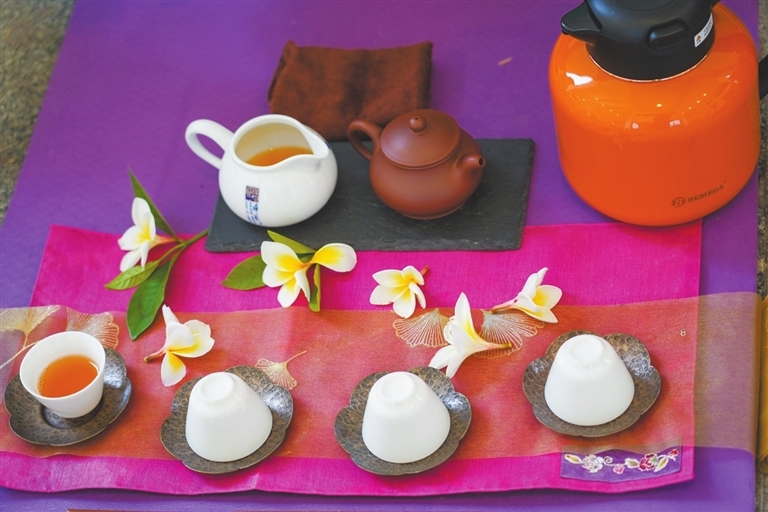 The exquisite utensils amid the aroma of tea.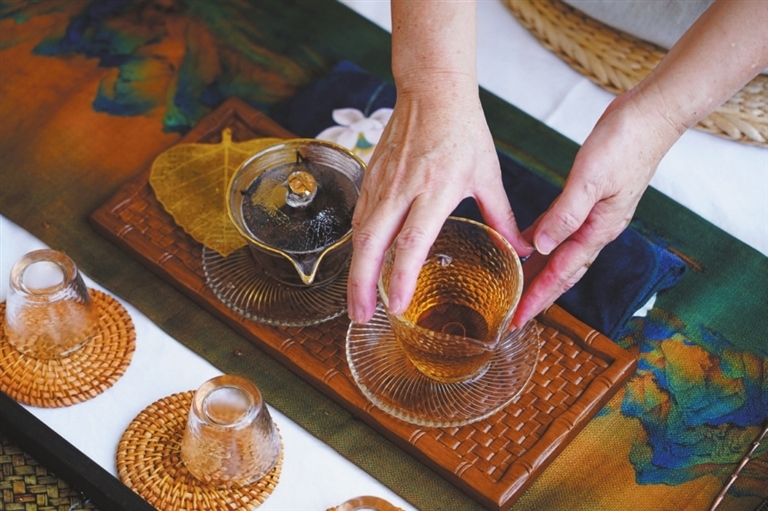 The beautiful tea.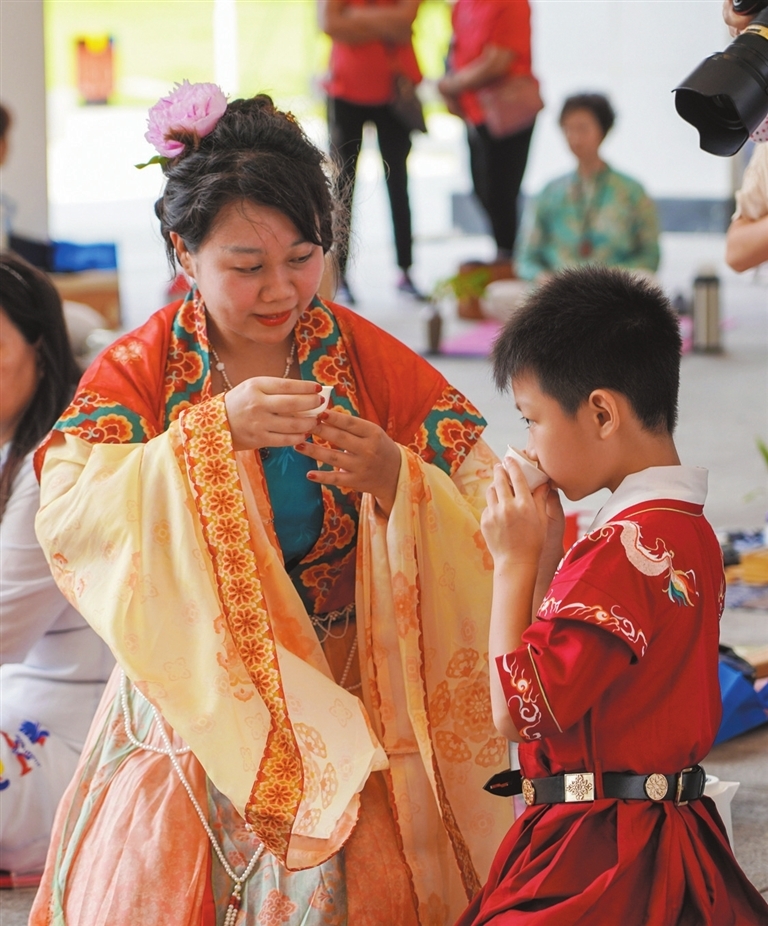 The inheritance of tea culture.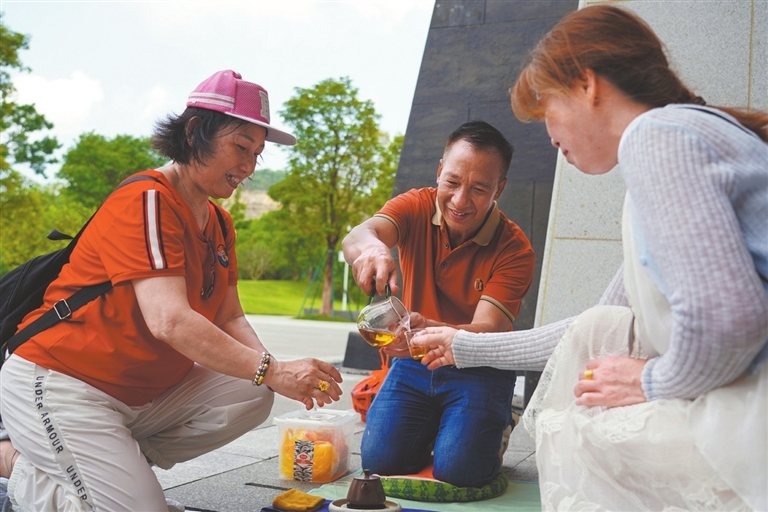 Tea lovers share and enjoy some tea.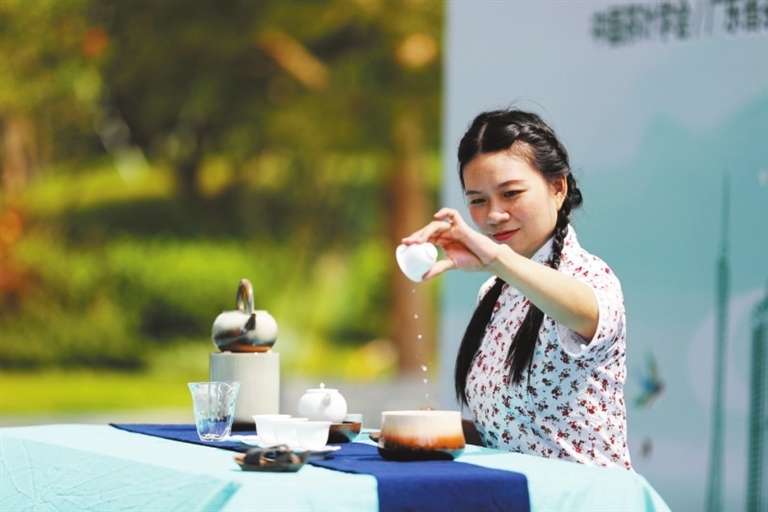 A tea specialist shows the art of tea-making.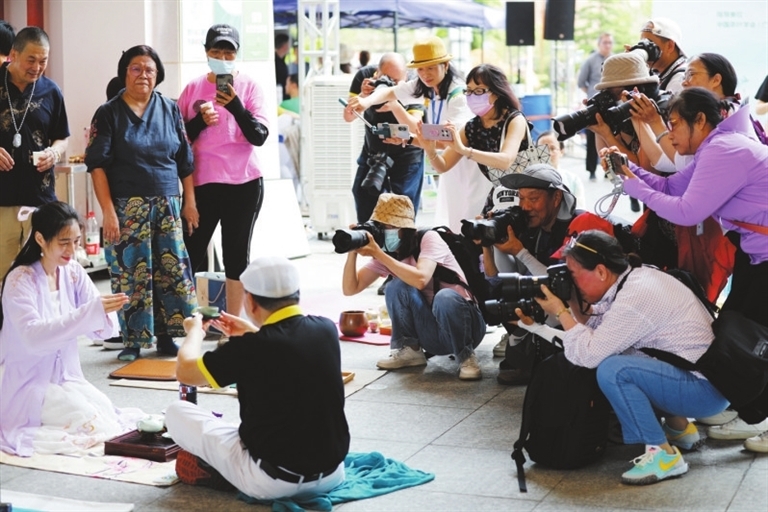 Freeze the highlight.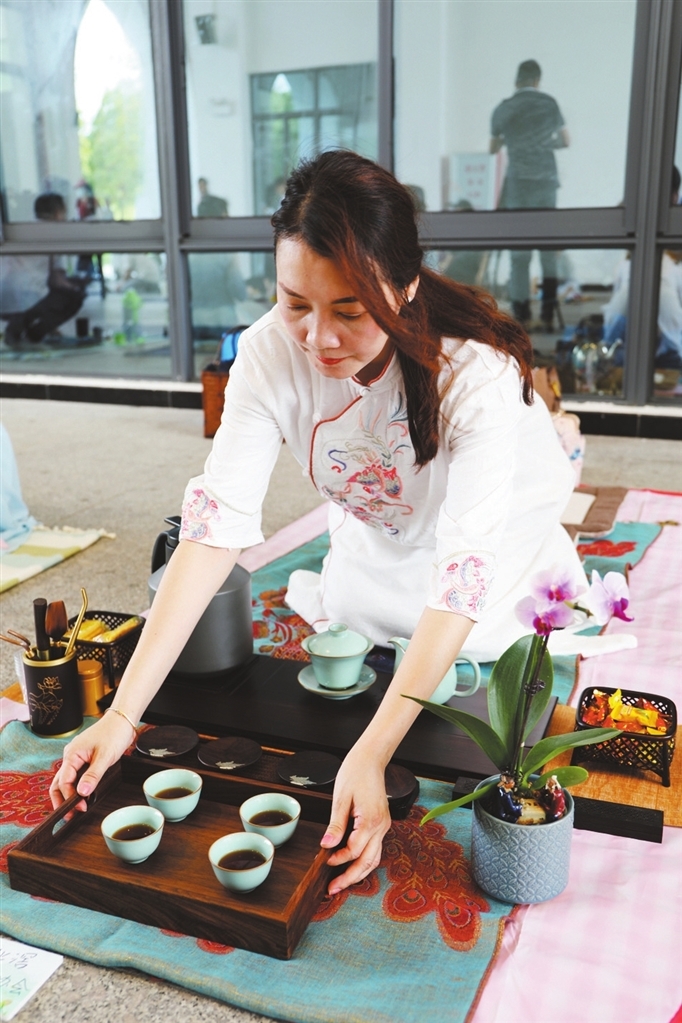 A tea specialist serve the tea. (Photo/Feng Mingmin, Wang Yun)