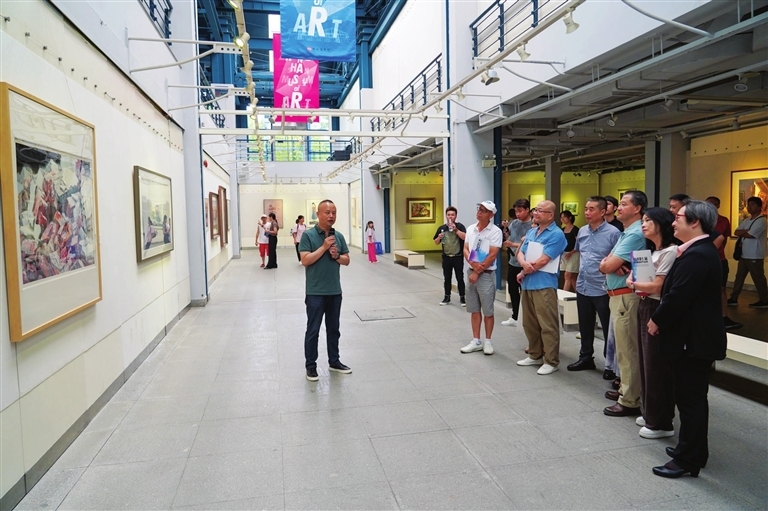 The 7th Zhongshan Exhibition of Watercolor and Gouache opened at the Zhongshan Museum of Art on August 1. More than 70 works of different themes are on display to present the unique charm of watercolor art in Zhongshan.

Through the exploration and interpretation of Zhongshan's local culture, the Greater Bay Area culture and contemporary art, the exhibition which will last till August 5 aims to demonstrate a wonderful view of the new era from multiple perspectives and in diverse artistic languages.

Zhongshan always provides fertile soil for watercolor creation and once fostered many outstanding watercolor painters, such as Gu Yuan and Xiao Shufang. Over the past decade, Zhongshan had nearly 100 watercolor paintings selected for national exhibitions and more than 400 selected for provincial exhibitions. Zhongshan watercolor paintings were also displayed in such countries and regions as the US and Canada and South America and Southeast Asia.