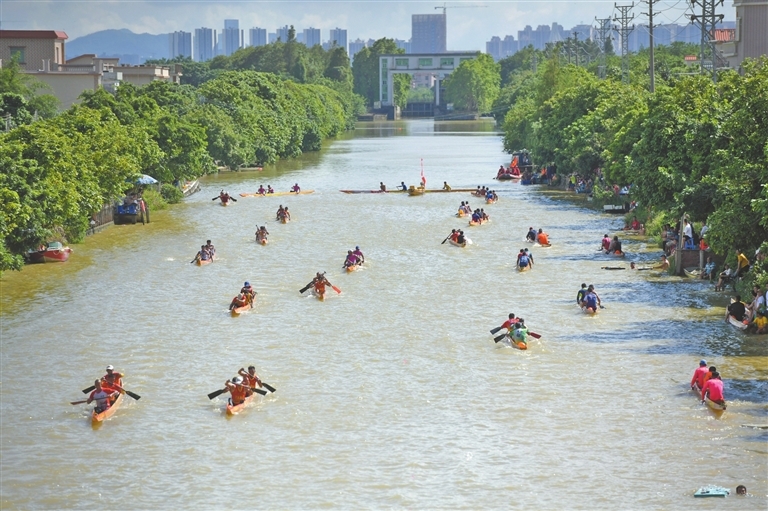 The 2023 Sanjiao Three-man Canoe Open was held in the Xinchong waters in Sanjiao Town, Zhongshan on September 17, with a total of 285 contestants from Zhongshan, Foshan and other cities participating.

After two and a half hours of competition, the first, second and third prizes as well as the excellence prizes were determined. The winners received cash, roast pigs, rice wine, Yue-embroidery umbrellas as the prizes.

The audience included local villagers from Sanjiao, residents from surrounding towns and districts such as Minzhong, Fusha and Huangpu, and canoe fans from Jiangmen, Shunde, Zhuhai and others.

The opening ceremony of the Sanjiao Canoe Culture Center and the flag presentation ceremony for the Sanjiao Canoe Association Volunteer Service Team took place on the same day.

The Sanjiao Three-man Canoe event has a long and rich history of over a hundred years.