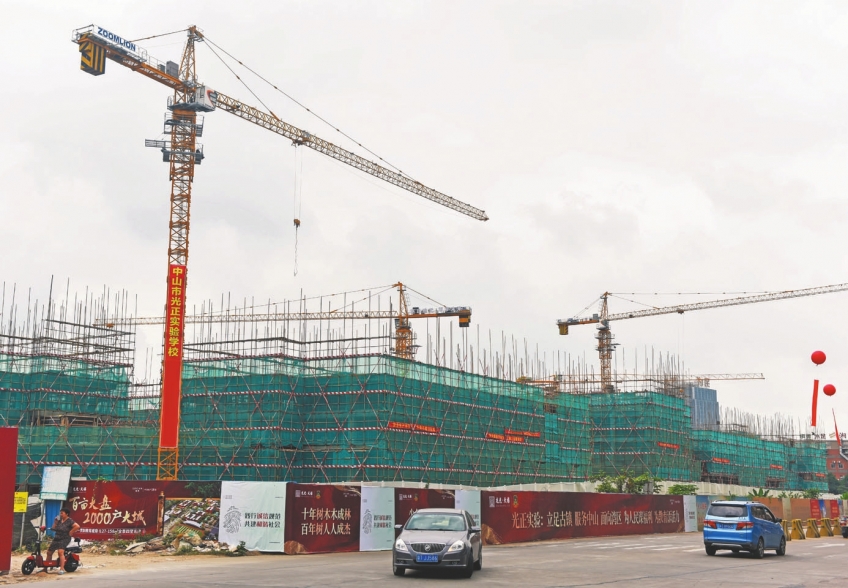 On the morning of April 25, six cranes were working on the construction site of the Zhongshan Guangzheng Experimental School on Shunkang Avenue in Guzhen Town. The project costs an investment of over 1 billion yuan.

Seven architectural complexes including an arts and sports building, a gymnasium, a 400-meter standard playground, teaching buildings, dormitory buildings, a canteen and a gatehouse, as well as a basement for equipment storage will be built in the first phase to meet the demands of the nine-year compulsory education period.

"We plan to complete the phase one by July 15 and put it into use in September," said Wang Yongchun, deputy general manager of Guangzheng Education Group and chief principal of the school.

Introduced in June 2020, Zhongshan Guangzheng Experimental School is the first high-end private school in Guzhen Town. It will cover the 15-years of education from kindergarten to senior middle school with more than 200 classes.