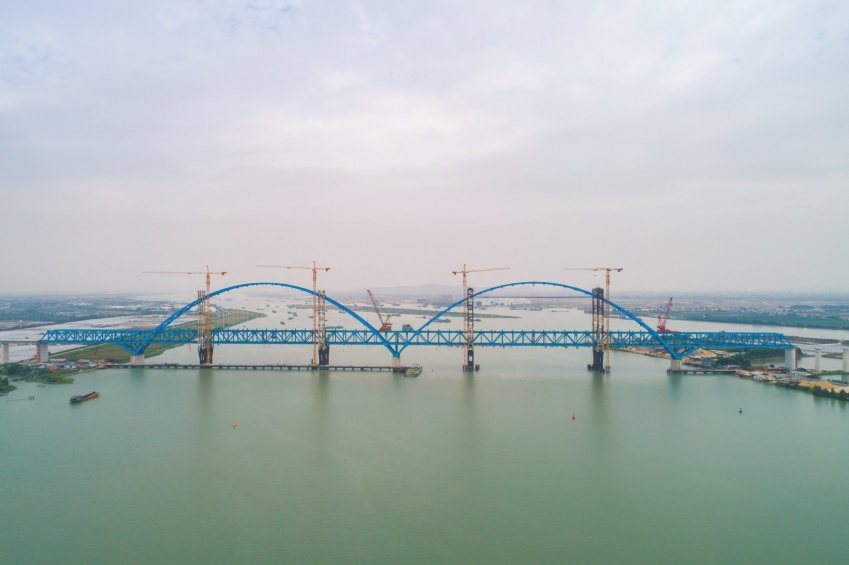 The conversion for the main Nansha Port Railway Hongqili Waterway Grand Bridge was finished on the afternoon of April 24, signaling the completion of the main part of the bridge.
The main Hongqili Waterway Grand Bridge built by China Railway Sixth Group boasts a arch height of about 100 meters, a length of 998 meters and 360 meters long road span. The bridge is known as "the Longest Spanning Bridge in Asia" as it has the longest span among bridges of the same type at home and abroad.
According to a spokesperson of the project, next, the auxiliary structure of the bridge prepare for the installment of the ballastless track plate and track-laying operation.