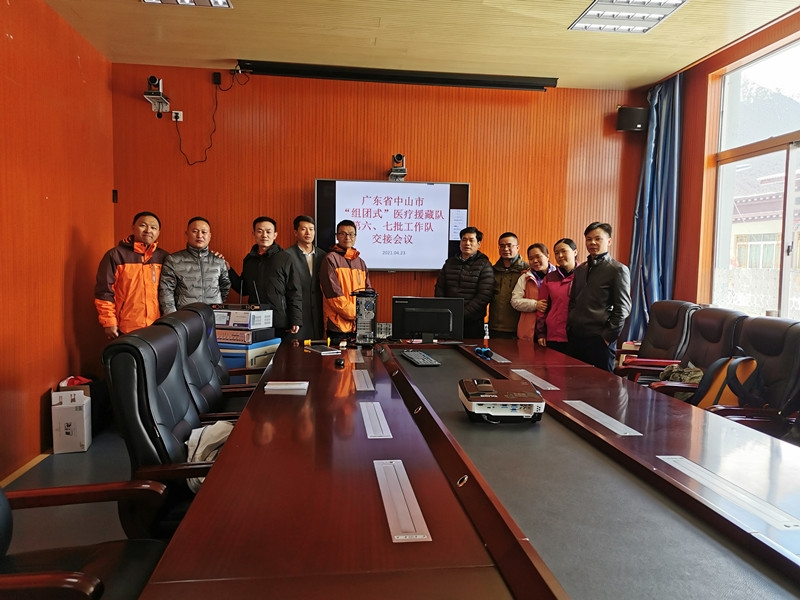 The 7th Zhongshan medical team aiding Tibet recently started its one-year medical aid plan in Tibet.

A total of 7 medical experts were sent this time, including 3 township hospital doctors. Liu Qirong from Shaxi Longdu Hospital said that he would live up to the expectations on him and provide high-quality and efficient medical services for people in Gongbujiangda County.

Over the past year, with the aid of Zhongshan medical experts, the People's Hospital of Gongbujiangda County has established a new intensive care unit and 4 clinical departments to implement invasive ventilator assisted breathing equipment and 21 other new technologies. At the same time, the first county-level medical community and the first online hospitals in Linzhi have been set up. In 2020, some 200 operations were carried out in Gongbujiangda County, and medical services have been improved overall.